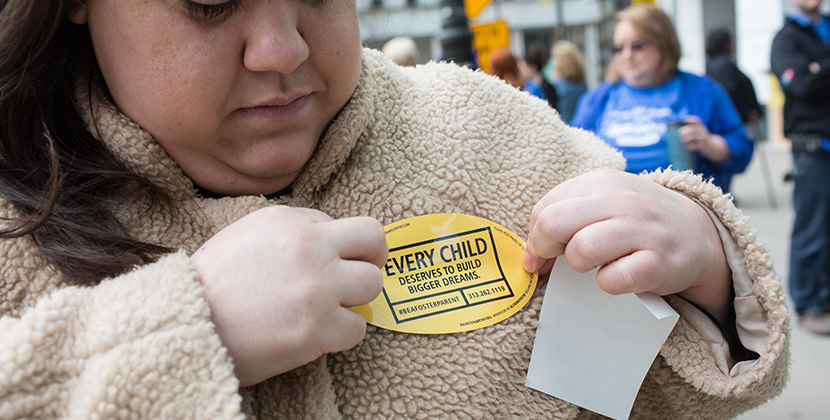 Become an advocate
Lend your voice, passion and experience to improve the lives of our children and families. We rely on passionate volunteers to amplify our messages online and help advance our policy platform.
Help us fight for laws that will help children heal, grow and thrive. With your help, we can ensure policy makers pay attention to issues that affect children's mental and behavioral health and take action to pass laws and put in place policies and programs that will improve children's lives.
4 things you can do today
RT  @ChildrenCtr : How many times a week do you stop for a doughnut on your way to work? If you could skip that just once, and use that money… 1 month ago

#TAKETHEPLEDGE! Help bring down the barriers keeping families from getting the help they need for their children su… https://t.co/vD3MNbXzzr

2 years ago

Help us #STOPTHESTIGMA by making this image your Facebook cover photo. A little understanding can drastically chang… https://t.co/sE44CEbjdR

2 years ago
Your dollars enable us to keep our services free and available to the children and families we service. You can make these resources a reality with your gift.