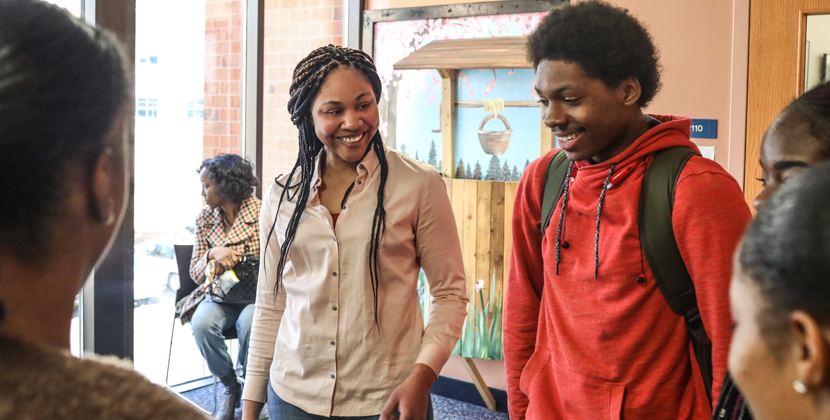 You're not alone
Sometimes those are the most comforting words youth can hear. Youth Peer Support is a service that is provided by young people ages 18-26 who have lived experience receiving mental health services, child welfare or juvenile justice involvement and who are willing and prepared to use their experience to support others. Youth Peer Support Specialists (YPSS) provide support to qualifying youth through shared activities and interventions.
What youth peer support looks like
Partnership: YPSS builds strong connections and relationships based on mutual respect and strategic self-disclosure.
Engagement: YPSS connects with youth to build trust and impart a sense of hope and future.
Empowerment: YPSS supports youth in building confidence, self-advocacy, life skills, and decision-making abilities.
Relationship: YPSS supports youth in building relationships with teams to facilitate access to tools and resources based on their needs and preferences.
Youth Peer Support Specialist's know what you're going through, and help you through it.
Why Youth Peer Support?
The Substance Abuse and Mental Health Services Administration cites peer support as one of the 10 essential components of recovery.
The peer relationship sends a powerful message to young people that recovery is possible and they're not alone.
A relationship based on shared experiences where one individual is in recovery from a mental health condition, can provide much-needed support and role-modeling to youth.
Learn more
You can visit us at 79 Alexandrine West, Detroit, MI 48201, or give us a call at 313.831.5535.