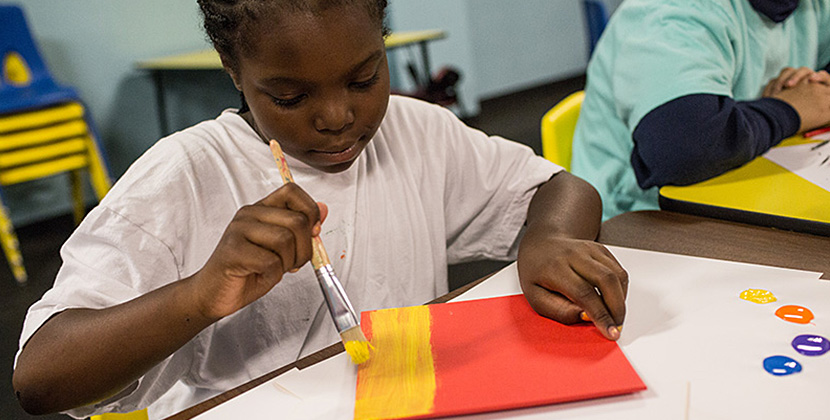 Helping kids with behavioral challenges heal
Services available Post Public Health Emergency
As the Public Health Emergency rules on healthcare services come to an end, on May 11th, we are looking forward to continuing your journey to mental wellness. As a result, we are making in person services a priority at all locations, which includes our campus, your home and within the community.  We will continue to work with you to address school, work, and other scheduling challenges.
In person services will happen as follows:
New clients (until first review of treatment)
All assessment and evaluation services
Following a crisis experience
When telehealth is a barrier to receiving services (e.g. tech issues, privacy, inability to keep appointments)
*Telephone only telehealth services will no longer be offered.
No child wants to hurt
Is your child struggling with behavioral or emotional challenges or have they been exposed to traumatic events? We know the stressors it can cause on your child and your family. Our clinical staff serve children from age 7 to 21 years with severe mental health challenges.
How we help your child
Services available in our Outpatient Behavioral Health program include:
Outpatient individual and family for mental health and secondary substance usage
Campus, home, and community based Case Management services
Coordination of psychiatric, psychological, and physical health referrals
Specialized group services
Specialized services for teens and young adults
Turn challenge into courage.
Is your child struggling with:
anger issues
stress
anxiety
school-related issues
depression
mood swings
lack of self-esteem
alcohol or drug use
Good health begins with great care
Less than 20% of children and adolescents with diagnosable mental health problems receive the treatment they need. At The Children's Center, your child will receive necessary evaluations, behavioral and physical care, and effective management of all health conditions.
Learn more
You can visit us at 79 Alexandrine West, Detroit, MI 48201, or give us a call at 313.831.5535.