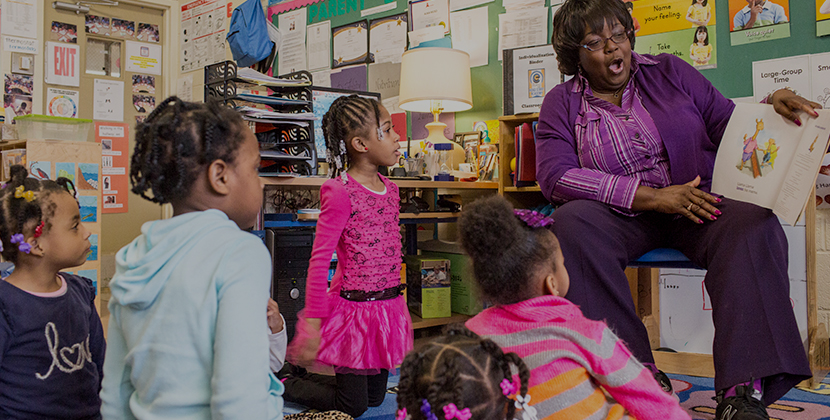 Our mission
To help children and families shape their own futures.
Our purpose
We exist to improve the lives of children and families, which in turn, will strengthen communities.
Our vision
To be recognized as the premier provider of programs and services of national caliber:
We will maintain an organization that is fiscally responsible and financially sustainable.

We will maximize and expand innovative and integrated service delivery.

We will use proven research-based methodologies to enhance families' strengths and abilities.

We will attract, retain and develop talent that embodies our core values.

We will provide a safe, culturally-sensitive environment that facilitates highly effective services.
Our core values
Can do attitude

Dedicated

Passionate

Accountable

Respectful
Who we are
The Children's Center is home to many specialized clinical services. We lead the way in working with children who struggle with behavioral, emotional, educational, intellectual and developmental challenges or may have experienced trauma.
We treat the whole child, looking at more than a single issue so we can provide the best, most comprehensive integrated care. We examine barriers in the home, school and community, working with the family who raises them and the organizations that support them.
A champion for our children
Our vision reflects our community's changing needs for providing care and our evolving position as a leading authority on children's mental and behavioral health: To champion the never-ending quest for providing the best care, helping children learn to self-advocate once they're outside the comfort of our walls, and get them on the road to a happier, more fulfilling childhood.
Being a home-based clinician offers amazing opportunities for developing a strong therapeutic rapport with families in our program. Providing clinical work in the home setting offers a very personal and intimate view of our families' lives. When families open their doors to clinicians, they are inviting us to witness the incredible joys and grief they face. We not only collect their stories and listen to their experiences, we are privileged to witness their life as it occurs in their homes and communities. Every day as a home based clinician offers new experiences and the opportunity to share special moments in our families' lives.

– Lacey Harris, Early Childhood Behavioral Health Clinician
We provide best practice and evidence-based care to guide diagnosis and treatment, and help families overcome their struggles.
Your dollars enable us to keep our services free and available to the children and families we service. You can make these resources a reality with your gift.