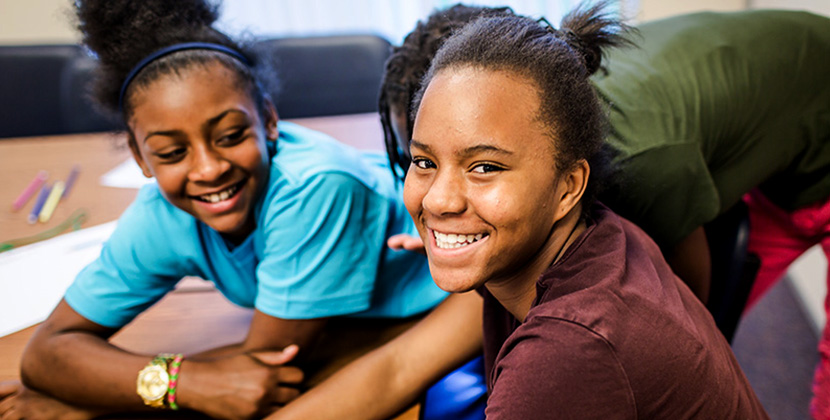 Community partnerships help children heal
Empowering partnerships. Inspiring outcomes.
Our team of behavioral health professionals partner community agencies with schools and families to address the mental and emotional health needs of children.
How we help your child
We bring together community agencies, local schools and families to support positive psychological development in children. We:
Promote onsite mental health services in schools
Reduce barriers to accessing behavioral health services
Organize educational series on mental health treatment and intervention
Provide crisis care with a specialized mobile mental health team
Apply the latest evidence-based practices, including trauma-focused cognitive behavioral therapy and functional family therapy
Community partners help children thrive in school. And in life.
Healthy minds, successful students
There is clear evidence linking mental health to academic success. Research shows that emotional, social and behavioral health problems are significant barriers to learning. Our community partnerships help schools and families address children's mental health needs, so they can excel in school.
Partners in care
Our team of behavioral health professionals partner with schools and community agencies to address the mental health of families. Ensuring our children thrive now and in the future.
Learn more
You can visit us at 79 Alexandrine West, Detroit, MI 48201, or give us a call at 313.831.5535.