1929: YEAR FOUNDED
In the late 1920s, children in the Detroit area who were abandoned, abused or alone had little hope or chance of survival.

United States Senator James Couzens felt a deep compassion for the plight of these children. In 1929, he helped establish The Children's Center, one of the first child-guidance clinics in the country.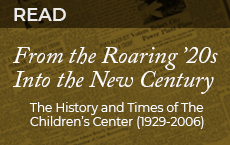 1920s

1929
Senator James Couzens establishes The Children's Fund, later known as The Children's Center of Wayne County.

"No greater obligation rests upon the adults of a civilized nation than the application of their love for their children." Maud E. Watson, PhD leads agency as first President & CEO.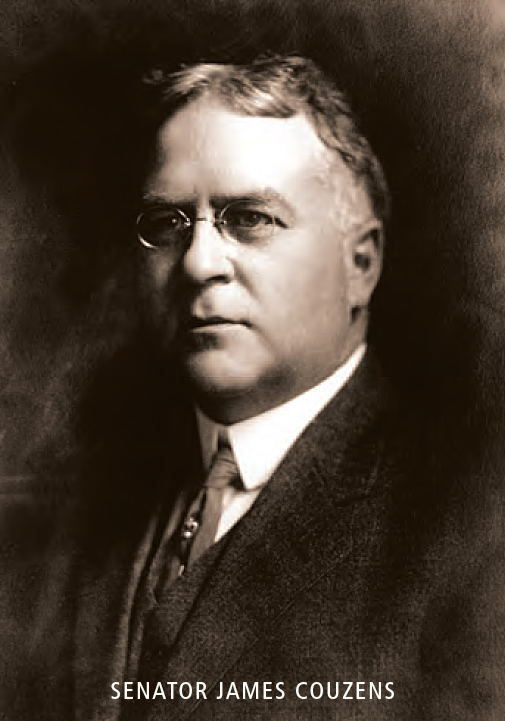 1980s

1981-1990
Elliot Spoon, Eleanor Barnwell, Ph.D., Robert Karbel serve terms as Board Chair.

1986
Specialized Foster Care Program voted Michigan's "Innovative Program of the Year" by Michigan Federation of Child and Family Agencies.

1986
Inaugural accreditation from the National Council on Accreditation is achieved.

1986
Dedication of the original Miller Memorial Building in honor of Sarah & Nathan Miller.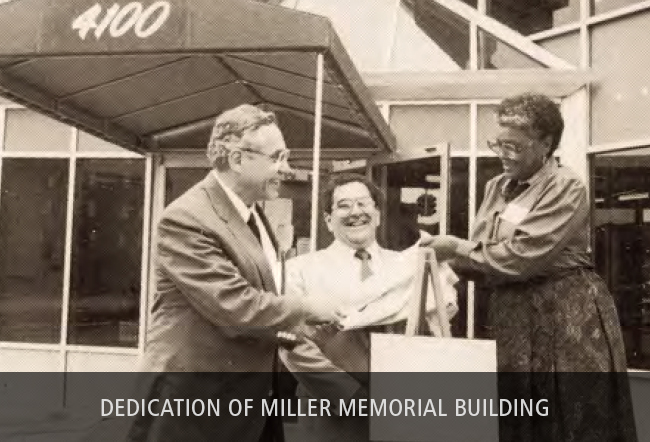 1990s

1990-2002
Stuart Kerr, Charles Edmonson, Bettye Arrington, Ph.D., William Marsh, Louis Gauci serve terms as Board Chair.

Twice awarded Detroit's "Best Managed Nonprofit Organizations" by Crain Communications.

1992
Detroit Auto Dealers Association selects The Children's Center as a Charity Preview Partner.
2000s

2002-2013
Debora Matthews, Douglas Rich, Douglas Maibach, and John Dunn serve terms as Board Chair.

2003
Groundbreaking for the Paul D. Marsh Program Center

2006
Debora Matthews named President & CEO, following her term as Board Chair.

2009
Annual Lisa V. Ford Heart & Soul Volunteer Award is established.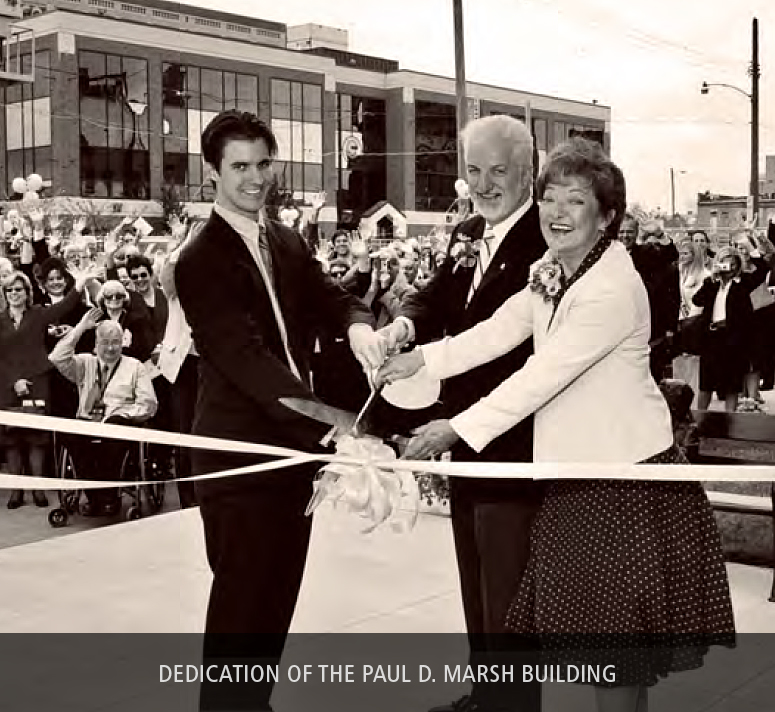 2010s

2012
The Children's Center Head Start Academy is established in Northwest Detroit.

Ten Year Anniversary of Tau Beta Association partnership.

2013
The Children's Center launches first annual Blue Ribbon Campaign to help raise awareness for Detroit youth needing foster parents.

2014
Renee Prewitt named Board Chair.