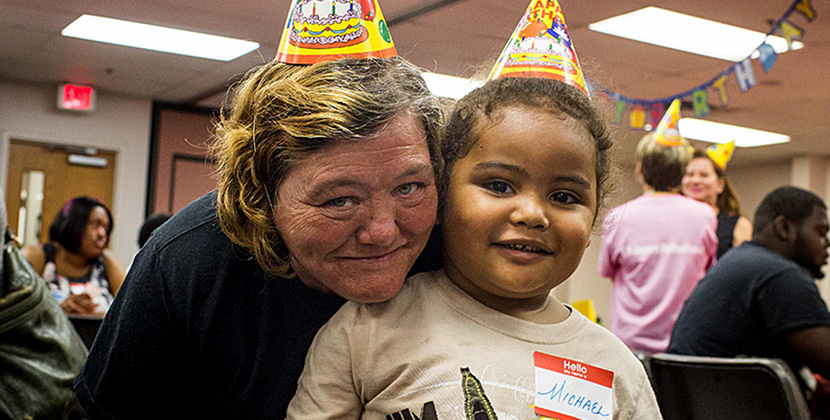 See the change in others – and in you.
Consider committing to three or more activities over the next 12 months.
1. Take a one-hour team tour of The Children's Center to learn about our mission and purpose. Encourage groups to attend:
Direct reports and peers
Leadership teams
Employee community service groups
2. Create awareness in your company:
Ask for our Tour-in-a-Box for an introduction to our services
Request Power-of-Possibilities-in-a-Box to watch inspiring client success stories
Include us in your annual employee or member giving campaign
3. Organize a donation drive. Collect items such as:
Non-perishable food
Clothing
Backpacks
4. Participate in group volunteer activities:
Game nights
Arts and crafts
Run the boutique
Campus beautification
5. Sponsor an event:
AutoGlow
Power of Possibilities Breakfast
Tour de Fork
6. Underwrite outings and activities:
Foster Parent Appreciation Dinner
Graduation
Summer Smash
Holiday Shop
Summer camp
Game nights
Corks and Brushes
Holiday-themed crafts
7. Nominate table captains for our Power of Possibilities fundraising breakfast.
8. Make a corporate donation of your company's products or services.
9. Donate company points from participating rewards programs:
Kroger
American Express
RiteAid's Wellness + KidsCents Program
Other membership programs
10. Provide payroll deduction options for employees.
Contact
To further explore how you can ­get involved at The Children's Center, please contact our Director of Corporate & Foundation Philanthropy at 313.262.0981.