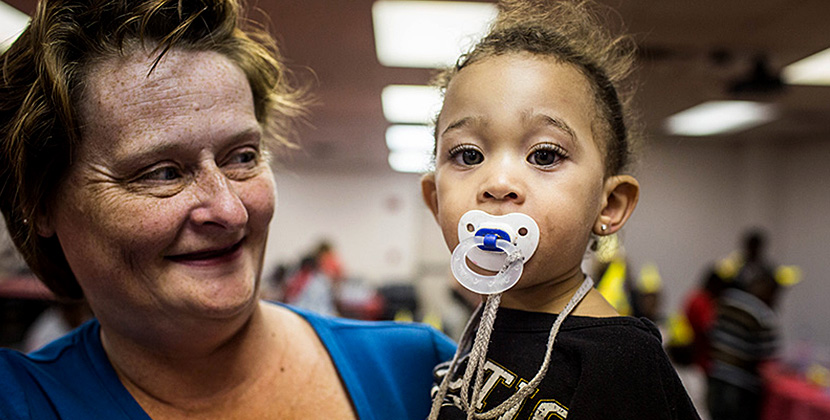 Helping adoptive children heal
Someone's happy future begins with you.
In Michigan 3,000 children in any given year are waiting for a home. We work to find a safe, loving family for children who have removed from their birth families due to abuse or neglect.
The need for adoptive parents is dire. Be one.
We recruit adoptive families who can provide the love, support, care and stable home our children need. Once adoption is complete, we continue to work with our adoptive families and children, providing an array of services, support and therapy — free of charge — to ensure a healthy transition and happy future.
Every child deserves a loving family. Adopt. 
What you need to know about adopting:
We do not charge fees to families wishing to adopt.
Adoption subsidies are available based on the child's special needs.
Prospective families are not limited to married couples. Single parents, including those who are widowed or divorced can also adopt.
We provide medical, and counseling services throughout the process and  beyond.
We are partners with our adoptive families, offering 24/7 support.
All of our adoptions are children from the foster care system. Licensed foster parents are most likely to be able to adopt from us.
Our greatest need is for parents willing to adopt sibling groups, or older children.
You can change a child's life
We invite you to explore how you can help adoptive children have a brighter future and  have a chance to experience the pure joy of simply being a child.
Read a few of our inspiring adoption success stories:
Contact us today
Give us a call at 313.262.1119 to learn how you can change a child's life.
You can help a foster child heal
A safe home. A loving environment. Nurturing caregivers.
To a foster child, it's a wish. A dream. You see, our children have seen life through the lens of hopelessness. Abuse. Trauma. Being in a loving foster care home offers our children the chance to know protection, compassion, hope. The chance to experience the joy of simply being a child. And to build bigger dreams than even they imagined.