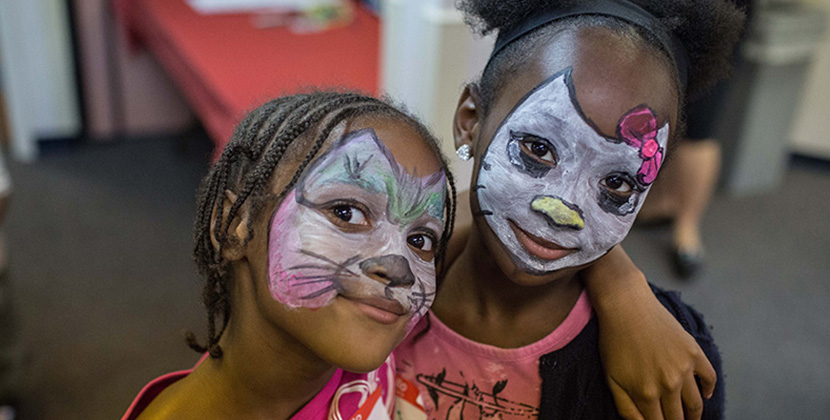 Because of you, our children's lives blossom with promise. Your donations help children heal and overcome unimaginable challenges. Did you know, you could double the power of your support by using your company's Matching Gift program?
Many companies offer employee giving programs where they will match donations made to The Children's Center! That means:
A gift of $50 becomes $100, which provides 20 children a meal after school.
A gift of $100 becomes $200, which gets a baby out of a drawer and into a safe crib for sleeping.
A gift of $250 becomes $500, which provides 20 children with a backpack full of supplies for school.
Visit your company's website or contact your HR department to find out if your company will match your donation to The Children's Center.
How do Matching Gifts work?
Matching Gifts vary by company, but typically, the first step is for you to make a donation directly to The Children's Center. After you make your donation, your company may require you to complete a form with the details of your gift. Your company may require you to have The Children's Center sign-off on this form confirming that this donation was made. You may then submit your form to your company and they will process and send us a check to match your donation.
It's a simple process that makes an immense difference! Please talk directly with your company for their detailed matching gift process.
Questions?
Give us a call, we'd love to talk: 313.481.5106.