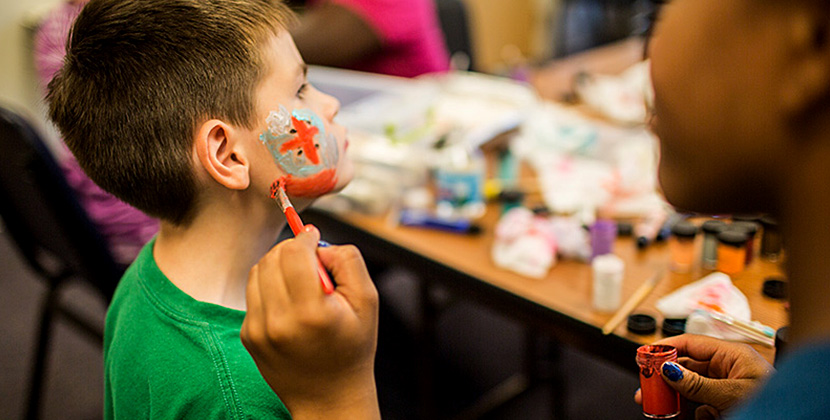 Home-based developmental health services help children heal
Care that's right at home
Our in-home services help children with an intellectual and/or developmental disability be successful at home, in school and in the community.
How we help your child
We provide intensive home-based support for children with an intellectual and/or developmental disability who have significant emotional and behavioral needs. Our services include:
Behavioral and family therapy
Support coordination
Respite care
Parent skills training
Specialized care from Board Certified Behavior Analysts, neurophysiologists and psychiatrists
Strength-based assessments
Mobile crisis services
24/7 emergency crisis care
Supporting families with home-based care.
Success starts at home
Appropriate home-based services allow children to thrive in their natural environment and avoid traumatic hospitalizations.
At The Children's Center, we work to genuinely connect with our families, understanding that each family's situation is different. We focus on how we can support the whole family through times of need.
Help at home is here
We provide home-based services for youth with intellectual and/or developmental disabilities. Services include behavioral and family therapy, support coordination, respite and more to assist families in caring for their child at home.
Contact us

You can visit us at 79 Alexandrine West, Detroit, MI 48201, or give us a call today at 313.831.5535.