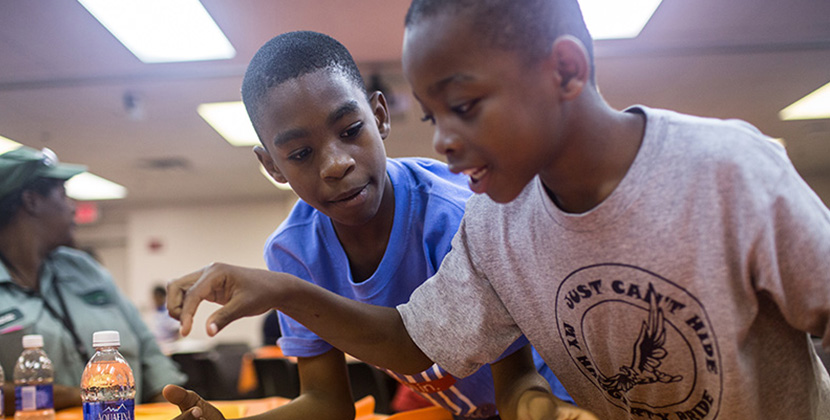 Internships
The Children's Center offers unpaid internships to current students interested in learning the inner workings of a nonprofit organization.
Requirements
Interns will be paired with a team member for one-on-one mentorship to gain hands-on experience in their area of interests such as social work, administrative or philanthropy.
Be available to work 12–20 hours per week during regular business hours at The Children's Center in Midtown Detroit, Michigan.
Have excellent verbal and written communication skills and a high level of computer competency.
Be self-motivated, organized, willing to help with any project no matter how large or small and be able to balance multiple priorities at once.
Have a strong desire to make a difference, a passion for The Children's Center mission, a positive attitude and an affinity for the color yellow.
Be able to provide their own housing and transportation.
Next Step
If you meet all of the above requirements and would like to be considered for an internship, please click HERE to complete the application to be considered for placement. Then submit your cover letter and resume to The Children's Center Internships Team at tccinterns@thechildrenscenter.com. Please be aware that not all positions will be available every semester.