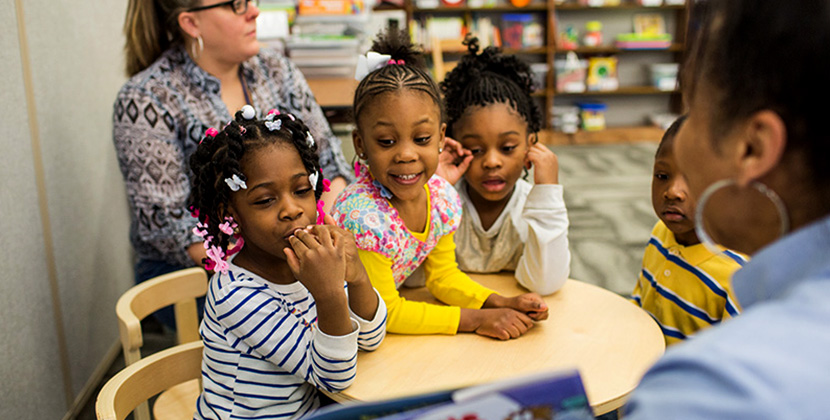 Understanding and managing ADHD
A group program for children ages 6-12 and their parents.
What is ADHD?
Attention Deficit/Hyperactivity Disorder (ADHD) is a chronic condition that includes a combination of problems such as inattention, hyperactivity, and impulsive behavior that gets in the way of a child performing as expected in the home or at school.
Why does this ADHD group program work?
The program works because both children and parents work on understanding ADHD, managing ADHD and developing similar skills at the same time but in separate stress free environments. They learn in an appropriate way for their level of understanding, with peers for support and therapists for guidance.
What are the goals of the ADHD Groups?
Empower parents in the management of their child's ADHD (Attention Deficit/ Hyperactivity Disorder) symptoms and help their child succeed
Empower children by understanding ADHD, learning coping skills and managing frustration
She was failing at school and labeled a bad kid. The Children's Center helped us manage her behaviors, and now she's getting good grades. I knew she was smart.
– Mary's Mom, ADHD Client
Services provided
Individual therapy
Group therapy
Psychiatric services
Psychological testing
Case management services
Parent benefits
Improve their understanding of the Disorder
Better manage their child's behavior
Improve communications with child
Reduce stress for all family members
Learn how to be advocates for their child
Work with the child's teacher
Topics covered:
Understanding ADHD
Effective behavior management
Skills targeting specific problems common to most children with ADHD
Use of positive attention
How to manage behavior
– Prompting and promoting desired behaviors
– Reducing undesired behaviors
Promoting child compliance to rules and instructions
Homework supports and keeping my child organized
Managing child behavior in public places
Maintaining positive change over time
Child benefits
How to cope with frustration and other negative feelings in a fun and supportive environment
Topics covered:
Understanding the brain and ADHD
"Why do I have to take meds and what do they do?"
Understanding thoughts and situations that create frustration
Problem solving and organization
Coping with negative feelings
Recognizing and managing anger
Reducing outbursts
When does the program take place?
This program is offered numerous times throughout the year. It consists of 12 weekly group sessions, 90 minutes each.
Where is the program offered?
It is being offered at the ADHD Clinic located on The Children's Center Campus at 79 Alexandrine West, Detroit, MI 48201
How do I sign up?
Call The Children's Center Intake Department at 313.262.1212 to sign up or to receive more information about this program.