Draw Yourself as a Superhero T-Shirt Design Contest Deadline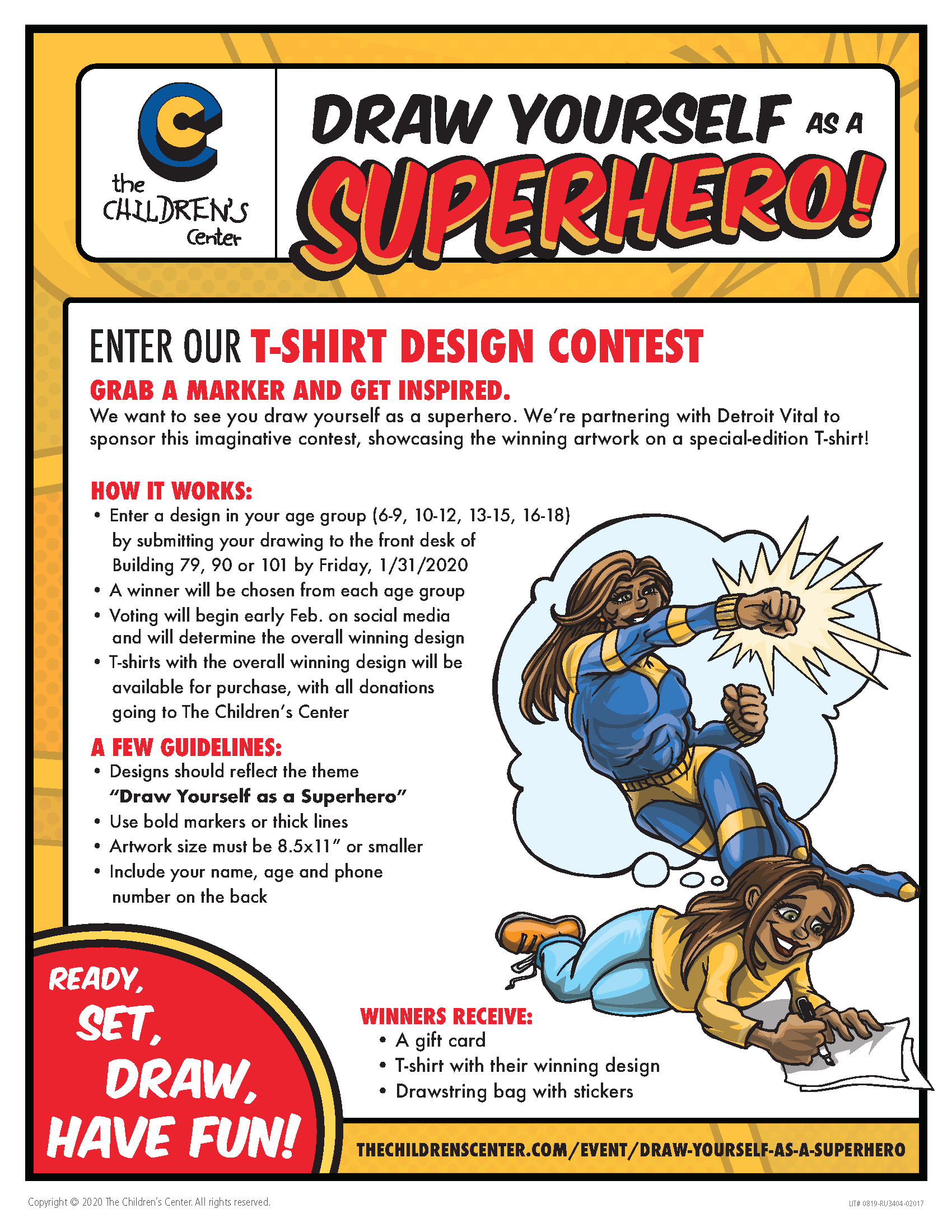 Draw Yourself as a Superhero
Enter our T-Shirt Design Contest
Grab a marker and get inspired.
We want to see you draw yourself as a superhero. We're partnering with Detroit Vital to sponsor this imaginative contest, showcasing the winning artwork on a special-edition T-shirt!
How it works:
Enter a design in your age group (6-9, 10-12, 13-15, 16-18) by submitting your drawing to the front desk of Building 79, 90 or 101 by Friday, 1/31/2020
A winner will be chosen from each age group
Voting will begin early Feb. on social media and will determine the overall winning design
T-shirts with the overall winning design will be available for purchase, with all donations going to The Children's Center
A few guidelines:
Designs should reflect the theme "Draw Yourself as a Superhero"
Use bold markers or thick lines
Artwork size must be 8.5×11" or smaller
Include your name, age and phone number on the back
Winners receive:
A gift card
T-shirt with their winning design
Drawstring bag with stickers
READY, SET, DRAW, HAVE FUN!