Light it Up Blue for Autism!
Every April, the international autism community comes together to recognize World Autism Month. Countless iconic buildings join homes and communities around the world to light their spaces blue and host events in support of people living with autism.
For the past four years, we've wrapped our outdoor lights in a blue film to make our buildings light up blue — and this year, we're doing it again.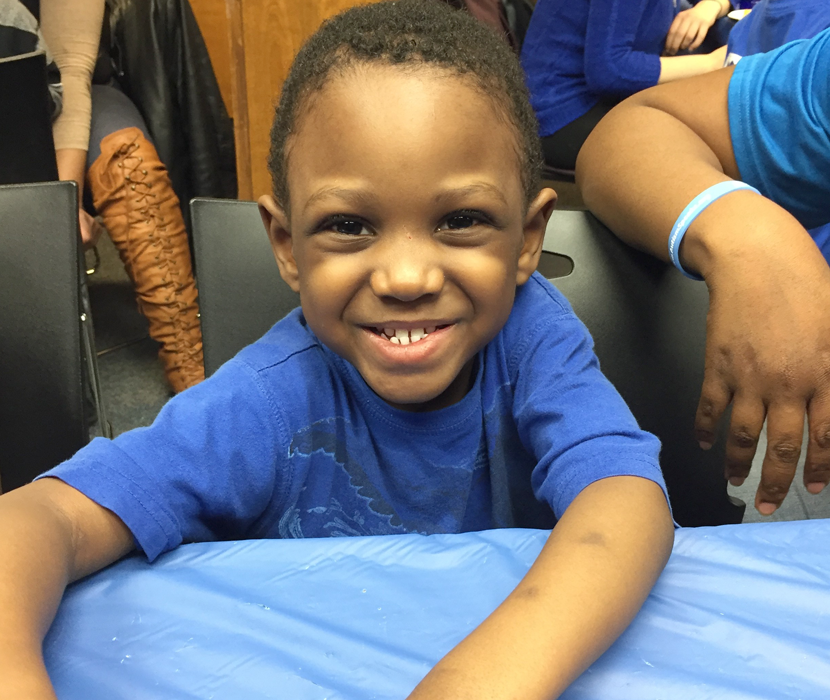 Early this month, we also hosted a party for kids and families in our autism program. More than 20 families had fun popping bubbles in our Bubble Room, taking pictures in a photo booth, enjoying puzzle piece cookies and more.