Winter Fest Wins Over Kids & Volunteers!
It was a day of fun, games, and a lot of laughs and learning. Meritor sponsored a Winter Fest at our Head Start school, with lots of inspiring activities for our 300+ kids.
Kids hopped from station to station, strengthening their literacy, math and motor skills along the way. At one station, they pieced together a giant snowman puzzle, while at another they tossed ping pong balls into a snowman. Employee volunteers from Meritor joined in the fun throughout the day, supervising the stations and sometimes even trying their hand at the games too.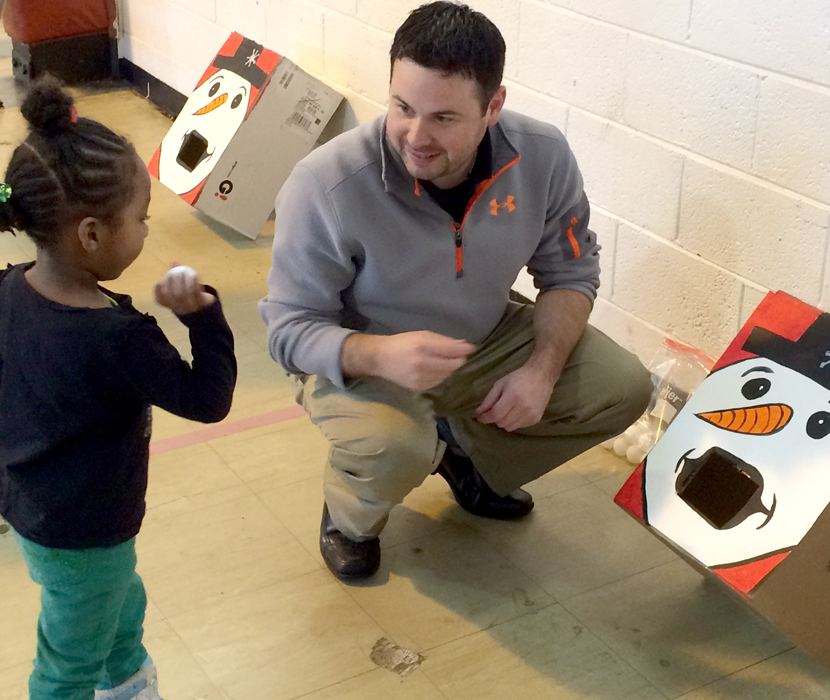 On their way out, kids received a warm winter hat, a pair of gloves and a board game to take home. This was all thanks to Meritor employee's donation drive, making it possible for every child at our Head Start Academy to participate and walk away with Winter Fest goodies.
Head Start Academy serves children ages 3-5 in the 48219 and 48235 codes, providing a safe, high-quality early childhood education program. The highly acclaimed HighScope curriculum advances learning in the early years and prepares children academically, mentally and emotionally for kindergarten.