Having a clean, tidy and welcoming campus is just one of the important ways we show our clients the dignity and respect they deserve. We couldn't do it without volunteers, like you, who pitch in to ensure it stays that way.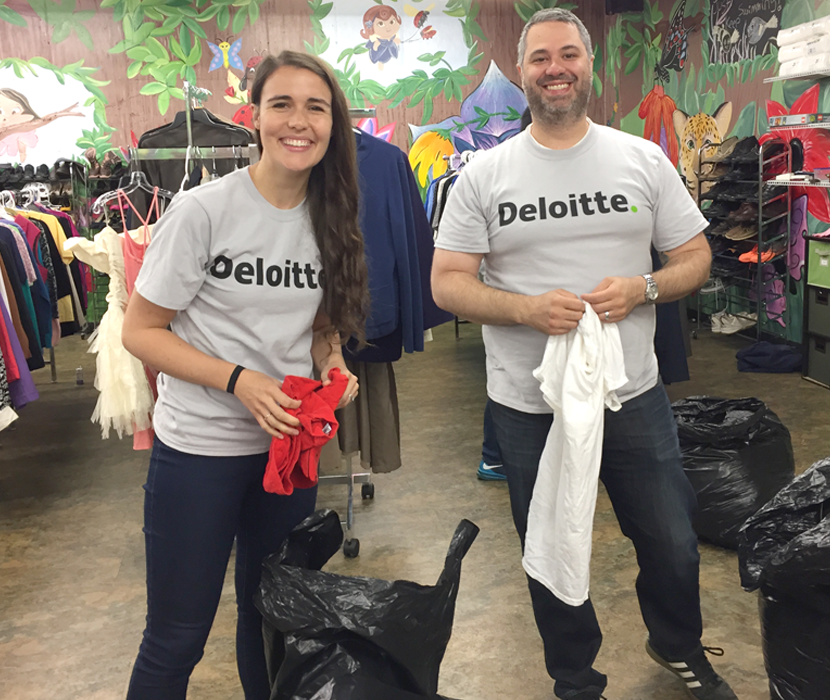 Recently, 40 amazing Deloitte employees came out on Detroit Impact Day to help us do a thorough spring cleaning to prep for summer. They rolled up their sleeves and helped with:
Campus clean up – mulching, weeding, trimming and cleaning our outdoor spaces, including removing dirt piles and old garden boxes.
Indoor scrub down – sanitizing lobbies and therapy rooms, including cleaning all the toys to make sure our kiddos don't pass on germs.
Admin organizing – stuffing folders, inputting forms, prepping for summer camp.
Donation beautification – sorting and sanitizing boutique donations to make sure they're clean and ready for a new home.
That's a lot of work! We are so grateful to Deloitte for the time, energy and good spirit they brought to our campus. Thanks to their efforts, our kids can enjoy a safe, clean, happy, healthy campus.
Would you or your company like to help us in our next seasonal clean up?
Click here to learn more about The Children's Center volunteer opportunities.