Veteran nonprofit executive begins her position on July 10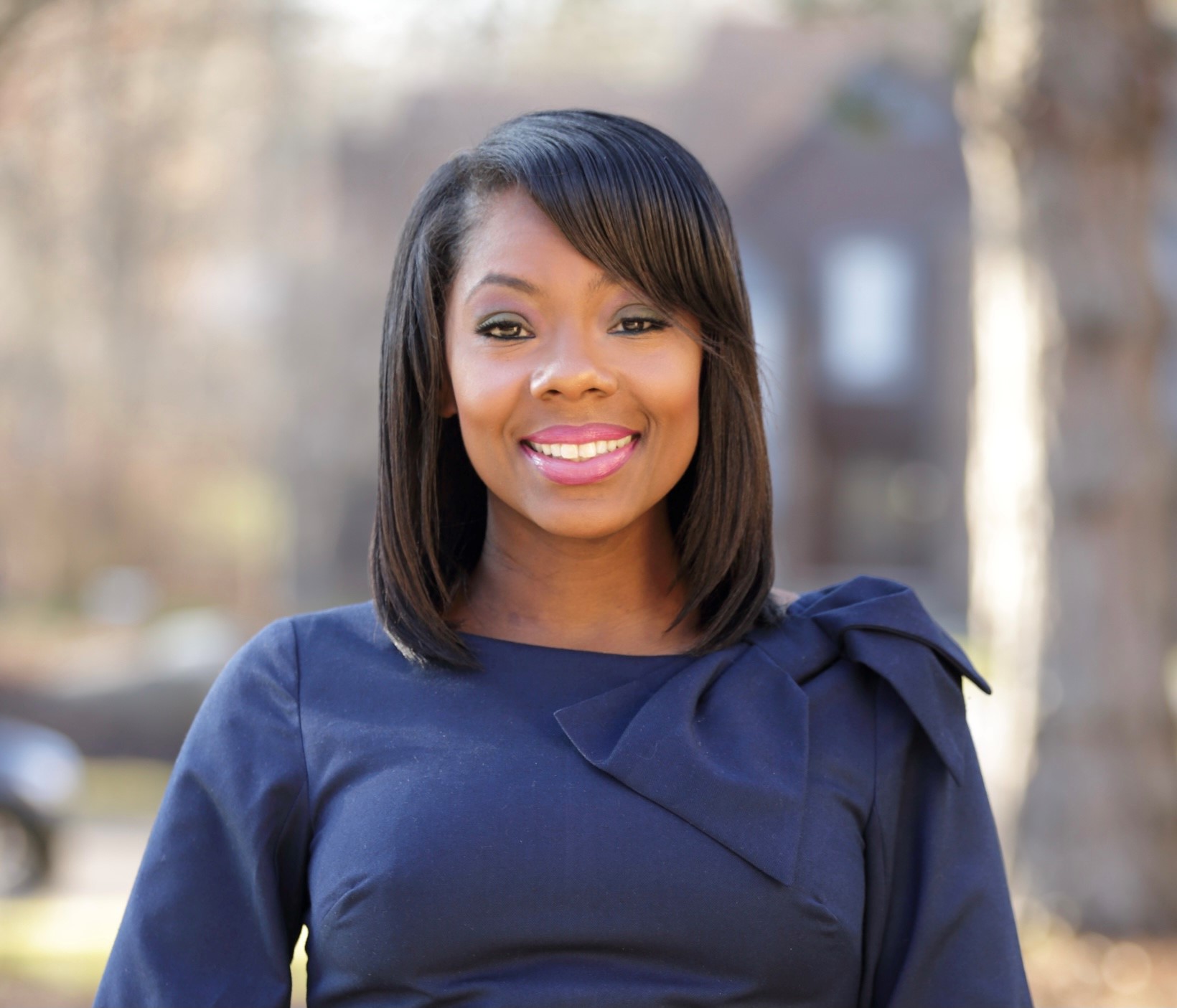 DETROIT, MICH (MAY 31, 2023) – The Children's Center (TCC) Board of Directors CEO Search Committee announced, today, that Nicole Wells Stallworth will serve as its next Chief Executive Officer, leading the organization as it continues serve children and families in Detroit. Wells Stallworth will begin in this role on July 10, 2023, after spending more than two decades in leadership on the front lines of advocacy for some of the most significant issues that impact equity and quality of life outcomes for all.
Wells Stallworth, a high-level social impact executive, was chosen after an extensive year-long, nationwide search, involving more than 10 candidates which was narrowed to four by early April. Their selection was finalized in the agency's Executive Committee session held May 24, 2023.
Liz Agius, Board Chair of the Children's Center said, "We are thrilled to have Nicole back to lead The Children's Center into this new chapter for the organization. Ms. Wells Stallworth's background and experience align with our recently established strategies and initiatives aimed at keeping TCC serving the community for years to come. Her expertise in nonprofit management, issue advocacy, behavioral health, child welfare, public education, legislative & government affairs, communications, and philanthropy make her extremely well-qualified for this role."
Wells Stallworth previously served as Executive Director for Planned Parenthood Advocates of Michigan and Vice President for Public Affairs for Planned Parenthood of Michigan. In this role, she was responsible for the leadership and oversight of Planned Parenthood's public advocacy strategy, constituency engagement programs, legislative action strategies, government relations, its PAC, Super PAC, and electoral programs.
"As a long-time advocate for The Children's Center, I am honored to join as the new President & CEO. This affords me an exciting opportunity to translate my passion, experience, and expertise into an effort to help children and families shape their own futures and life outcomes in meaningful and impactful ways," said Wells Stallworth. "My mission as CEO will be to continue building upon the momentum and tremendous legacy of my predecessor, Deborah Matthews while being a champion for the stability, success, and growth of families within our community."
Wells Stallworth has served as Assistant Vice President for Government & Community Relations at Oakland University where she was responsible for heading the University's community relations presence, advocacy-related initiatives, and direct engagement of local elected officials in the townships & municipalities of Wayne, Oakland & Macomb Counties. She also holds solid organizational knowledge of the Children's Center having served the agency as Director of Government & Community Affairs from 2011 to 2014.
Wells Stallworth has deep roots both in Detroit and in Lansing. She is a Lansing native and has lived in Detroit for over 25 years. Her experience started in the non-profit space where she has held a variety of roles at every level of the non-profit sector that have provided a platform for her to advocate for low-income families and individuals struggling to obtain and maintain vital services and fair treatment within systems essential to obtaining and preserve a quality of life.
Throughout her career, she has made several national appearances including on MSNBC with Alex Wagner and Ali Velshi, NBC News with Yamiche Alcindor, ABC News with Kyra Phillips, Vice News, NPR Radio, USA Today, has been quoted in TIME Magazine, Politico, and Cosmopolitan.com.
"It is time I celebrate the work we've done together and pass the baton to our next leader; Ms. Wells Stallworth, who is more than equipped to bring TCC the energy it needs to navigate new challenges," said Debora Matthews former president and CEO of The Children's Center. "I'm excited to see how TCC will continue to serve children and families in Detroit and Wayne County for years to come."
Wells Stallworth will officially start Monday, July 10, 2023, while Matthews will phase out her tenure with a hybrid schedule until September 29, 2023, to help facilitate a smooth transition.
"We are experiencing a time in history when the intersections between access to high-quality clinical and behavioral healthcare for children and youth and healthy communities could not be more evident. Children's behavioral healthcare is a public health imperative," said Wells Stallworth.
Read More