December 28-30, 2020
The Children's Center is NOT CLOSED, only our campus facilities. We will remain open to serve children and families.
Even though our campus facilities will be closed December 28-30, 2020, The Children's Center WILL CONTINUE PROVIDING SERVICES to our children and families during that time using telehealth technology.
Call 313.262.1212 for an appointment. 
Family and sibling visits for our foster care birth families will take place on Zoom.
If that isn't possible, please call 313.262.1212 to make other arrangements.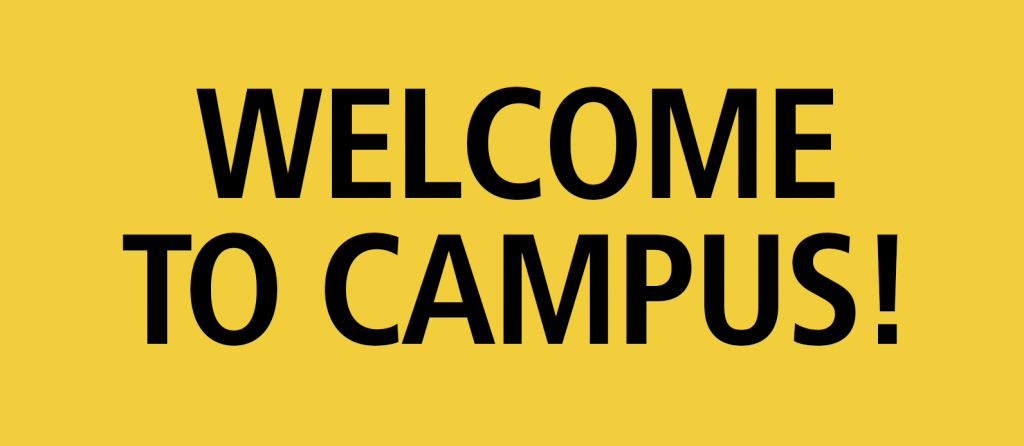 November 1, 2020
As a focus on health and safety, we are continuing to provide Telehealth Services. If you must visit our camp you see fewer staff coming and going. Our lobbies will look a bit different. We have moved chairs to allow for social distancing, added some barriers for separation, increased hand sanitizer throughout the building and other enhancements to keep our buildings safe and sanitized.
Preparing to Visit Our Campus
Reminders
Hand washing is the most important factor in preventing the spread of germs and viruses.
Wash your hands often!
When coughing or sneezing, use your elbow to cover your mouth.
As a continued effort to protect our clients and staff, everyone visiting our campus must:
Wear a mask (if 2 years or older) covering your mouth and your nose.
Answer health screening questions.
Have a temperature reading.

(If your temperature is above 100˚ you will not be allowed to enter our campus for your safety)

Maintain 6 feet of social distance.
If you are ill or sick call to reschedule your appointment.
If you are unable or refuse to comply with these requirements you will not be allowed to enter any of our buildings.
To reduce the number of interactions when visiting us, only the child and parent/guardian participating in the service for the day will be allowed to enter the building.
April 7, 2020
We have been closely watching the Governor's press conferences and following the advice of the Centers for Disease Control and Prevention (CDC). The message is clear – the next two weeks are critical. Across the nation and here in Michigan and Detroit, daily cases will climb until we reach our peak. All of our efforts to date have been to flatten this curve to reduce the peak demand upon our healthcare system and to save lives.
The Centers for Disease Control and Prevention (CDC) recently recommended that we all begin wearing cloth masks while in public. U.S. Surgeon General Dr. Jerome Adams created this video to show us how to make a cloth mask at home.
Wearing a mask will not necessarily prevent someone from contracting COVID-19, but it can possibly help prevent them from spreading it to others – especially if they have it but are not yet showing symptoms.
We have been reminded by public health experts that cloth masks are not a substitute for social distancing, and having a mask is not a reason to go out – continue social distancing and minimizing your trips away from home.
We must all stay vigilant in spreading out and employing social distancing, and in following the practices which combat the spread of the coronavirus:
Wash hands often with soap and water for at least 20 seconds.
Use alcohol-based hand sanitizer when soap and water are unavailable.
Cover your mouth and nose with a cloth face cover when around others.
Cover your mouth with a tissue or use the inside of your elbow when sneezing or coughing.
Avoid touching your eyes, nose, or mouth with unwashed hands.
Stay home when you are sick or if you have any symptoms.
Avoid contact with people who are sick.
Clean frequently touched surfaces daily.
Stay Home.
The coming days and weeks will bring news of the accelerated spread of the coronavirus as we approach the peak of the curve. We are Michiganders, and we are not alone as we fight the #coronavirus. We all have a part to play in this effort to reduce the spread of #COVID19. Together, we will get through this. Thank you all for your efforts and sacrifices.
Please be safe,
Debora Matthews
President & CEO
April 3, 2020
To help combat the spread of COVID-19 in Michigan, The Children's Center will continue to comply with Governor Whitmer's signed "Stay Home, Stay Safe" executive order.
We continue to provide services to children & families using TeleHealth technology.
To schedule an appointment, please call 313.262.1212. If your child is experiencing a mental health crisis, call our Crisis Care Center at 313.324.8557.
Click to read Governor Whitmer's signed "Stay Home, Stay Safe" executive order.
March 30, 2020
Apple launched a website and app designed to screen for COVID-19 and provide information on the coronavirus from vetted sources. The app and website let users answer a series of questions, including about risk factors and symptoms, and receive CDC guidance on what steps to follow next.
Google rolled out an anticipated website focused on providing education, prevention and local resources.
March 25, 2020
Drive-thru COVID-19 testing to start at Michigan State Fairgrounds
Testing will be done Monday-Saturday, 7 AM – 6 PM at the State Fairgrounds in Detroit, starting this Friday, March 27. The samples will be taken by staff of the three health care systems from residents who will remain their cars at the drive-thru site.
In order to be tested, patients need to first get a doctor's order and then either the doctor or the patient can call 313-230-0505 to schedule the Drive Through appointment.
March 25, 2020
On Thursday, Mar. 26, at 9:30 pm on WKAR HD  Shawn Turner and health experts examine the coronavirus crisis in Michigan in this TV special from WKAR. The debut episode in the new series focuses on resources for our aging community.
In the 30-minute special, program host Shawn Turner anchors a roundtable discussion with experts to examine today's health crisis and provide the public with the information it needs. Turner is a professor of strategic communication at Michigan State University, and a national security communication analyst for CNN.
"COVID-19: Answers and Insight" airs in the capital region on WKAR-HD (Ch. 23.1) Thursday, March 26 at 9:30 PM ET (check local listings). It will also will be available at that time for on-demand viewing in the free PBS App on streaming devices and smart TVs, and at video.wkar.org.
March 24, 2020
Two Michigan businesses received a cease and desist letter for selling false COVID-19 protection patches. The Rockford-based businesses claimed the "Coronavirus Defender Patch" would keep people from getting the virus. Michigan Attorney General Dana Nessel sent the letter this morning to end the production and sale of the products.
Simultaneously, Nessel's office has received close to 1,600 price-gouging complaints related to the coronavirus. Consumers can submit a complaint here.
March 23, 2020
Governor Gretchen Whitmer has issued an executive order suspending all in-person operations at businesses and directing Michigan residents to stay inside of their homes unless they're part of the critical infrastructure workforce.
The Stay Home, Stay Safe order takes into effect at midnight Tuesday and will last for at least the next three weeks. You can read the full text of the order, here.
Workers exempt from this order include those in health care, law enforcement, and grocery store employees.
People may leave the house to get groceries or to exercise while still practicing social distancing. Restaurants and dine-out services that are delivering or offering curb-side service may continue to do so under the order, since feeding people is considered an essential service. Businesses that are retrofitted to manufacture personal protective equipment for health care workers will also be exempted from this order.
Governor Whitmer's order follows similar measures put in place in other states. Michigan is currently in the top five states in the number of confirmed COVID-19 cases.
March 13, 2020
ALL events and tours have been cancelled.
ALL volunteer activities have been cancelled. This includes the upcoming Lisa V. Ford Heart and Soul Award Luncheon. Jon Carolin is available to answer your volunteer related questions at 313.262.0939 or jcarolin@thechildrenscenter.com.
ALL centers are closed until further notice. This includes the Center for Family Literacy, the Center for Discovery, and The Children's Center Boutique.
ALL programs and events that take place in the Lower Level of Building 90 are cancelled until further notice.