The Children's Center, Michigan Association for Infant Mental Health, and Michigan's Children hosted the first-ever Family-Led Candidate forum on Wednesday, July 25, at The Children's Center. Arlyssa Heard, who is a member of our Board of Directors and the Consumer Advisory Council, moderated the evening. Through your support the Children's Center was happy to host this event and help our families be informed on how these candidates will address issues affecting their lives and communities.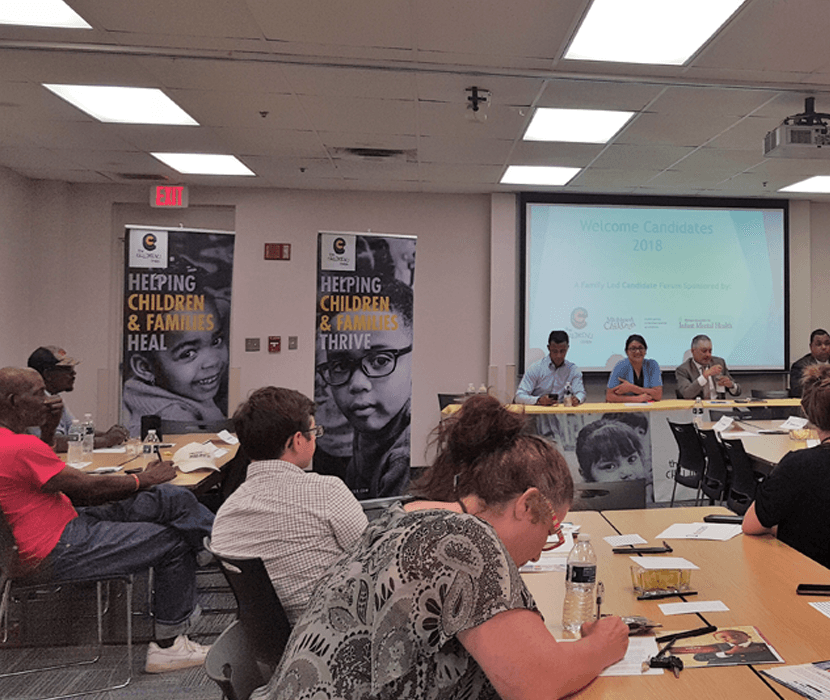 The purpose of the event was to inform the community of the candidates running for Michigan's 13th Congressional District and our State Senate Representative seat. Participating candidates included Ian Conyers, Shanelle Jackson, Bill Wild, Rashida Tlaib, Coleman Young, and Stephanie Chang.
Parents and other caregivers of young children asked the candidates questions and voiced concerns. Attendees enjoyed the opportunity to learn about important issues affecting their families and how candidates plan to approach them if elected.