We love our corporate donors for all they do for our children and families. Comerica Bank is one such donor, contributing in so many ways to the well-being of our kids.
Recently, the bank teamed up with the Detroit Lions to create Comerica Bank First Down. Through this program, Comerica Bank will donate $100 to The Children's Center for every Lions' first down. Go Lions!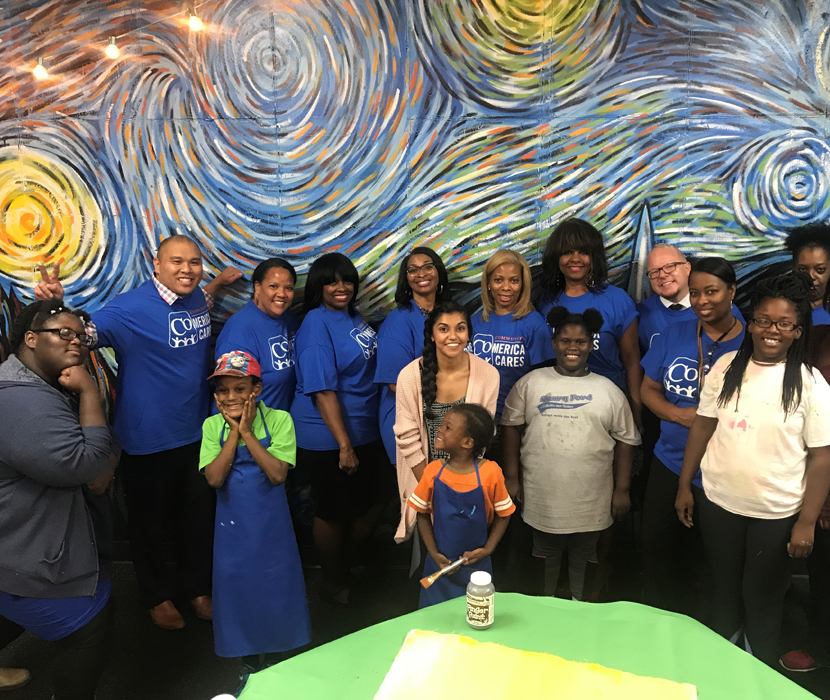 In addition, Comerica employees regularly contribute their time and talents to our Center. Recently, employees volunteered at our Art Adventure, helping kids and families recreate their favorite book covers using acrylic paint on loose canvas. It was a fun night for all.
We want to thank Comerica Bank for supporting our youth and families. We couldn't be more grateful.