Their shoes are laced. Their backpacks are packed. One thousand one hundred and one kids are ready for school and that's thanks to you and our community partners!
Our Back-to-School Bazaar gave our kids backpacks stuffed with age-appropriate supply essentials they need to get off to a great start. Backpacks also included a school uniform with pants, shirts, socks, underwear and a hygiene kit.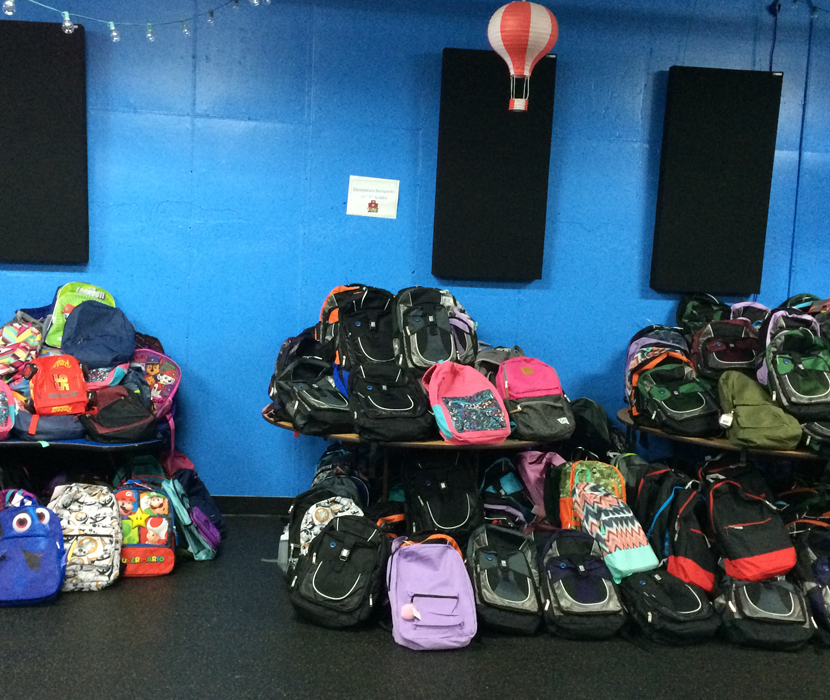 Shout out to our partners!
Special Thanks to our Gold Sponsors:
Harman International
Huntington Technology Finance
Tau Beta Association
Thank you to our additional sponsors:
Blue Cross Blue Shield of Michigan (Bronze)
Fiat Chrysler Automobiles (Bronze)
Molina Healthcare (Silver)
Populus Group (Bronze)
Rariden Schumacher Mio (Bronze)
Community Partners
Blue Cross Complete of Michigan. Offered health and wellness information.
Deliver Dental Solutions. Informed families about services at The Children's Center.
Detroit Public Schools Community District. Provided resources to families enrolled in Detroit Public Schools.
Detroit Public School Safety Academy. Enrolled 6th-12th graders in programming.
DTE Energy. Hosted a drive.
Ford-employees African Ancestry Network (FAAN). Hosted a drive.
Hollingsworth Logistics. Volunteered at the Event.
Karmanos Cancer Institute. Provided wellness resources.
Molina. Offered health care information and resources.
Walgreens. Provided 75 free flu shots to kids and their families.
And many thanks to the dozens of individuals and corporate partners who conducted school supply drives, gave financially, or volunteered to prepare our children for a great year ahead!