Carls Foundation Makes a Difference with Clinician Kits
If you could dig into a clinician kit, you'd find chunky puzzles that help children learn motor skills. You'd find "Emotions Dice" that teach children to recognize, honor and channel their emotions. There's also the "Let's talk about Social Rules" card game that shows children appropriate ways to react in social settings and manage their anger. Plus puppets, books, games, stickers, art supplies, the list goes on.
Clinician kits are priceless. Thanks to the Trustees at the Carls Foundation, we were  generously granted funding for 149 kits. Our friends at Hollingsworth Logistics Group volunteered to unpack, catalog and assemble each clinician kit to meet the needs of the different age groups we serve.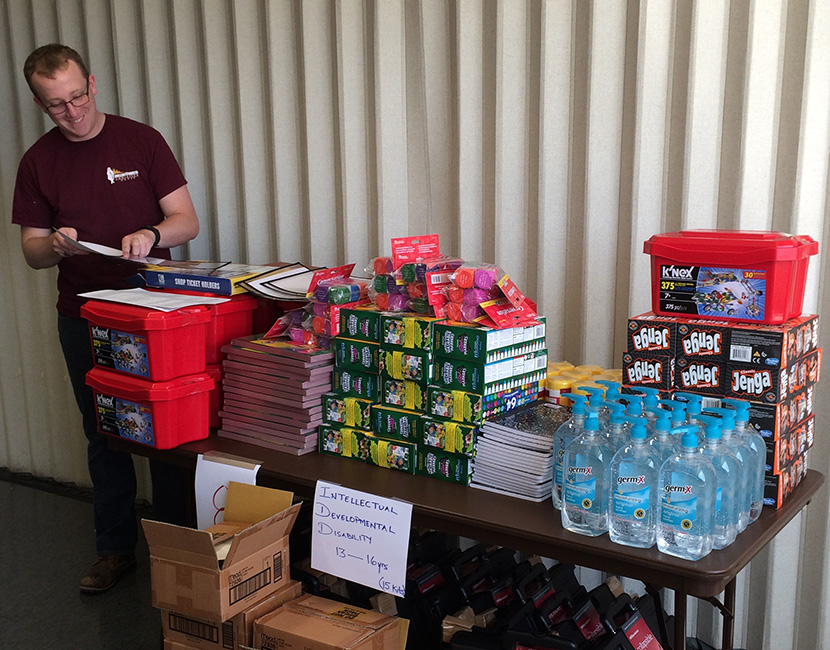 These tools benefit children ages 0-21 in eight different programs we offer in  homes, at schools and on our main campus in Midtown Detroit.
Thank you, Carls Foundation, for providing vital tools to support our heroic children as they strive to overcome behavioral, emotional, educational and developmental challenges. We are grateful for you.