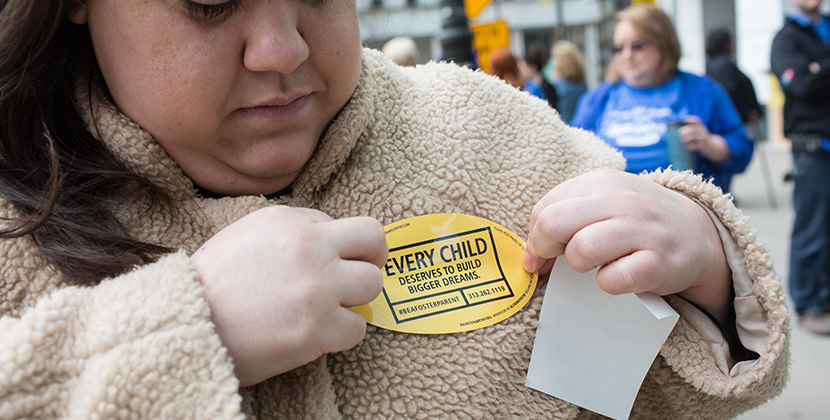 Become an advocate
Lend your voice, passion and experience to improve the lives of our children and families. We rely on passionate volunteers to amplify our messages online and help advance our policy platform.
Help us fight for laws that will help children heal, grow and thrive. With your help, we can ensure policy makers pay attention to issues that affect children's mental and behavioral health and take action to pass laws and put in place policies and programs that will improve children's lives.
4 things you can do today
RT  @centerforautism : Why this man with #autism is being honored at the Oscars. 🏆 Read: https://t.co/WcRYmIjVGF https://t.co/qmZiVaISel 4 weeks ago
Our Crystal Coleman, Dir Clinical Services joins  @fox2deena  to talk about how we help children in crisis. https://t.co/wt7kyXEUXF #Detroit 5 months ago
RT  @mhtodaymag : John Lewis staff to receive training to increase awareness of mental health in the workplace https://t.co/nPBhaWr1nm 6 months ago
Your dollars enable us to keep our services free and available to the children and families we service. You can make these resources a reality with your gift.