"On February 13, 2019, my family awoke to a fire blazing through our home, which started from an electrical wire in our basement. My two sons, Orlando (age 9) and Jayden (age 7) were badly injured. Over 80 percent of both Orlando's and Jayden's bodies were covered in burns. All three of us suffered smoke inhalation. But, Orlando didn't respond to the medical care and was removed from life support after two days. Orlando's 10th birthday was just two days after that.
My family was broken. Our home and nearly everything in it was destroyed. We had nothing. The Children's Center came together and raised $11,300 for us to find and furnish a new home and buy the clothes and housewares we needed.
Now, a year has passed and it has been the hardest year of my life. To not know what comes next and feel as if there was more that I could have done to save my child are the worst feelings to have.
The Children's Center is helping us to slowly get through. We look forward to our appointments with our therapist, Lauren. I love talking to Lauren and I know Jayden does too. I am still so deep in my grief for Orlando, but I know I have to move forward. I wake up every day with a smile, and work as hard as I can for Jayden, even if a lot of days that is so hard to do."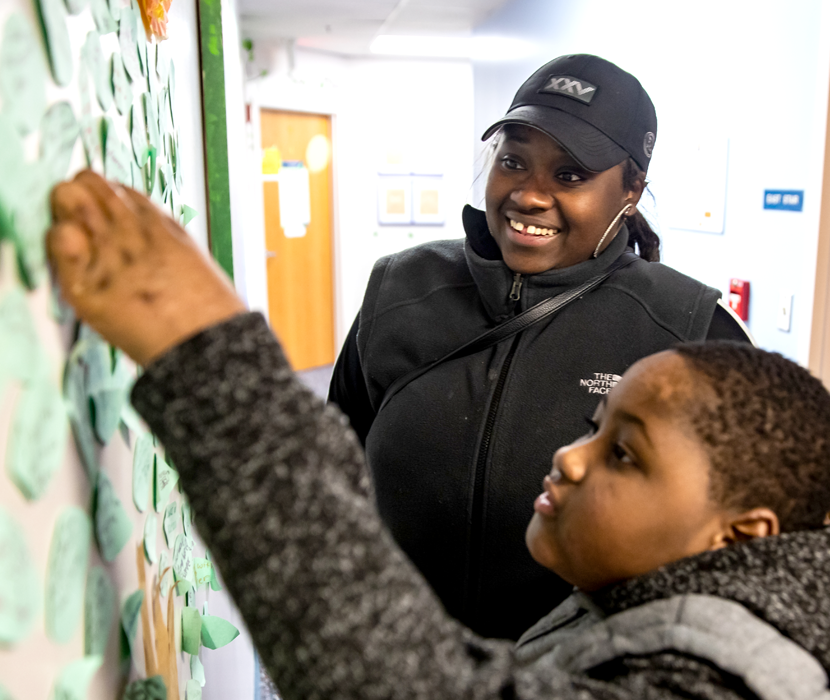 Jasmine and Jayden have been incredibly resilient in recovering from such a traumatic event. Lauren, their therapist, shared that she sees them recovering more and more every day.
Recently, Jasmine contacted our Center with some news. She is donating the leftover funds raised for her family, which amount to $3,000, to purchase fire alarms for The Children's Center families to keep them safe from house fires. Jasmine and Jayden, you are our inspiration.