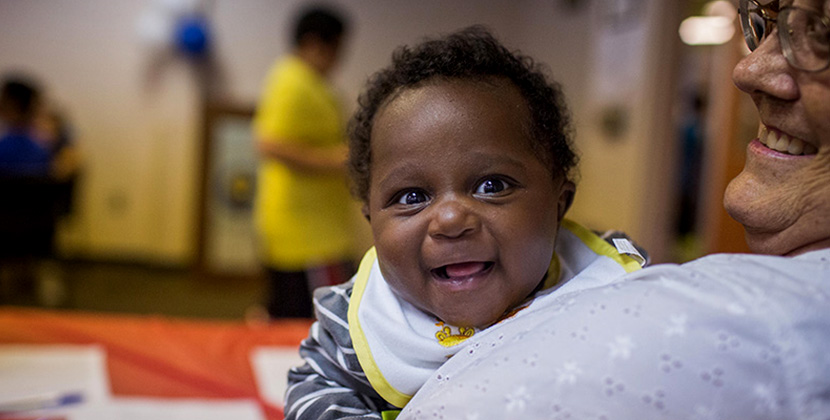 Make a difference every month
Making a monthly donation to The Children's Center can help a child heal, grow and thrive. Your gift enables us to keep our services free and available to the children and families we serve. You can make these resources a reality with your gift.
Your monthly gift can make a difference:
$10 per month will provide a child and parent with one round-trip bus ticket so they may receive healing therapy.

$25 per month will provide 10 children with art supplies for a group art session and the outlet to release their emotions.

$50 per month will provide a non-verbal child with a flash communication book and a way to express themselves.

$75 per month will support two anger management group sessions for one traumatized child.

$100 per month will provide four children with a stuffed-backpack so they are prepared to learn, grow and thrive at school.
To make a monthly gift, please complete and submit the form below.