Readers & Creators with Detroit Lions' Jared Goff
December 28, 2021 @ 5:00 pm

-

6:00 pm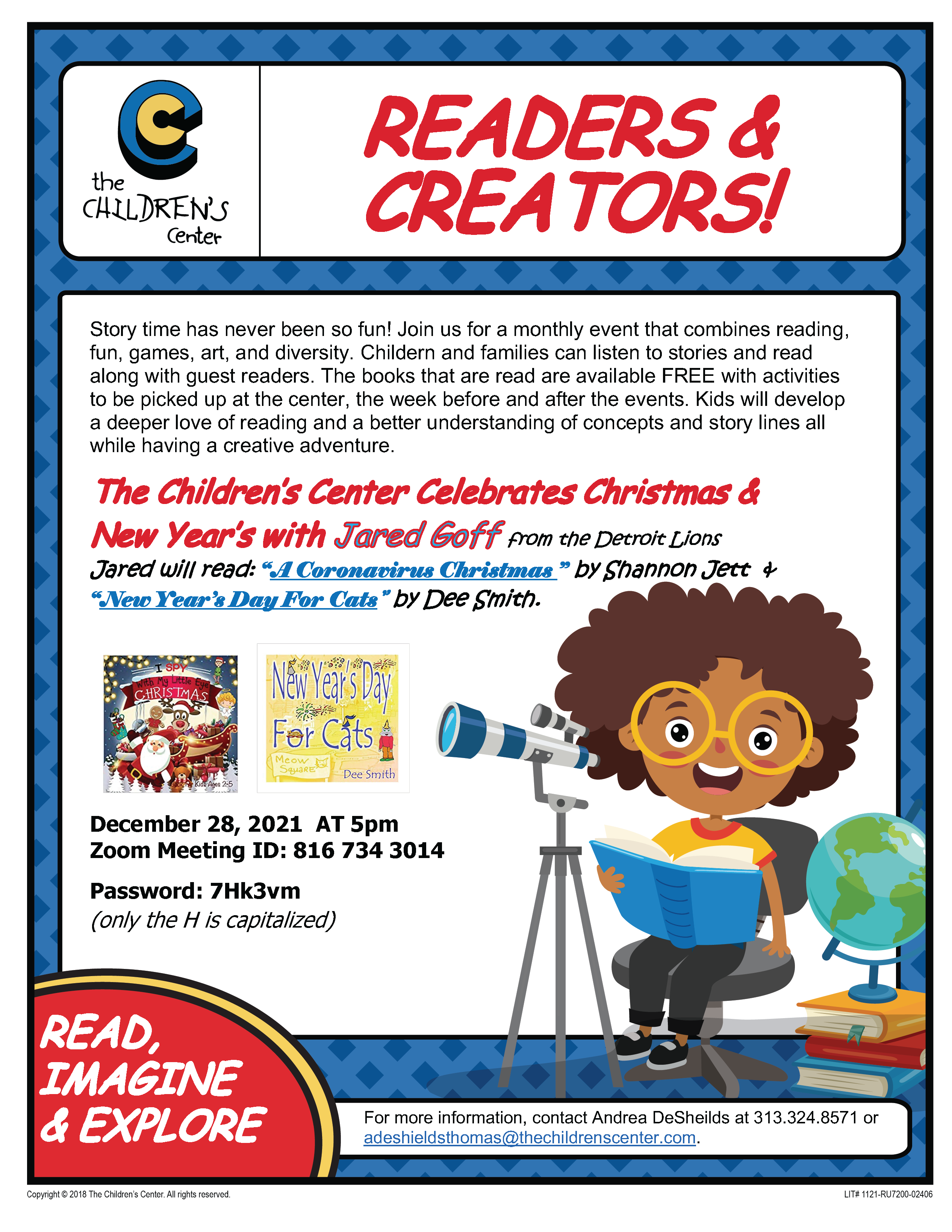 Join Us for a Special Readers & Creators!
Story time has never been so fun! Join us for a monthly event that combines reading, fun, games, art, and diversity. Childern and families can listen to stories and read along with guest readers. The books that are read are available FREE with activities to be picked up at the center, the week before and after the events. Kids will develop a deeper love of reading and a better understanding of concepts and story lines all while having a creative adventure.
The Children's Center Celebrates Christmas and New Year's with Jared Goff from the Detroit Lions.
Jared will read: "A Coronavirus Christmas " by Shannon Jett & "New Year's Day For Cats" by Dee Smith.
December 28, 2021 at 5:00 p.m.
Zoom Meeting ID: 816 734 3014
Password: 7Hk3vm (only the H is capitalized)
For more information, contact Andrea DeSheilds at 313.324.8571 or adeshieldsthomas@thechildrenscenter.com.