9th Annual Wayne County Fatherhood Initiative Forum
June 24 @ 9:00 am

-

1:00 pm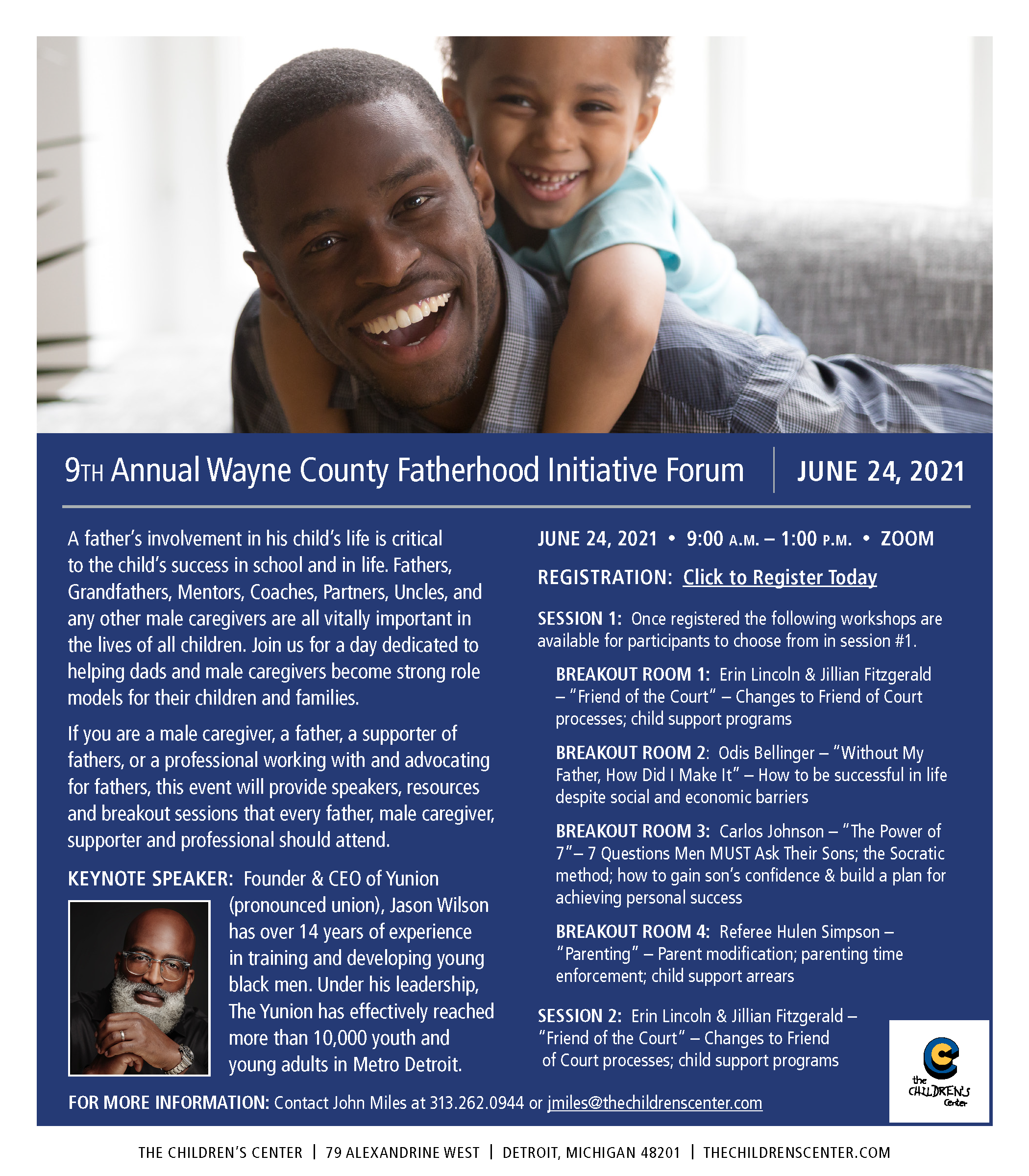 9th Annual Wayne County Fatherhood Initiative Forum
A father's involvement in his child's life is critical to the child's success in school and in life. Fathers, Grandfathers, Mentors, Coaches, Partners, Uncles, and any other male caregivers are all vitally important in the lives of all children. Join us for a day dedicated to helping dads and male caregivers become strong role models for their children and families.
If you are a male caregiver, a father, a supporter of fathers, or a professional working with and advocating for fathers, this event will provide speakers, resources and breakout sessions that every father, male caregiver, supporter and professional should attend.
THURSDAY, JUNE 24, 2021 • 9:00 A.M. – 1:00 P.M. •  ZOOM
REGISTRATION: Click to Register Today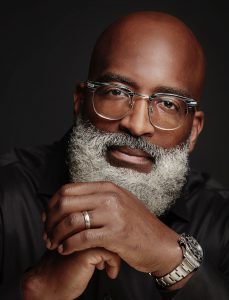 KEYNOTE SPEAKER:
Founder and CEO of Yunion (pronounced union), Jason Wilson has over 14 years of experience in training and developing young black men. Under his leadership, The Yunion has effectively reached more than 10,000 youth and young adults in Metro Detroit. An expert in Emotional Stability Training®, Wilson also created the Cave of Adullam Transformational Training Academy (CATTA). Through his passion and leadership, CATTA has garnered numerous acknowledgments and awards for their work teaching boys how to introspectively confront and conquer their negative emotions with composure.
SESSION 1: Once registered the following workshops are available for participants to choose from in session #1.
BREAKOUT ROOM 1: Erin Lincoln & Jillian Fitzgerald – "Friend of the Court" – Changes to Friend of Court processes; child support programs
BREAKOUT ROOM 2: Odis Bellinger – "Without My Father, How Did I Make It" – How to be successful in life despite social and economic barriers
BREAKOUT ROOM 3: Carlos Johnson – "The Power of 7"– 7 Questions Men MUST Ask Their Sons; the Socratic method; how to gain son's confidence & build a plan for achieving personal success
BREAKOUT ROOM 4: Referee Hulen Simpson – "Parenting" – Parent modification; parenting time enforcement; child support arrears
SESSION 2: Erin Lincoln & Jillian Fitzgerald – "Friend of the Court" – Changes to Friend of Court processes; child support programs
FOR MORE INFORMATION: Contact John Miles at 313.262.0944 or jmiles@thechildrenscenter.com