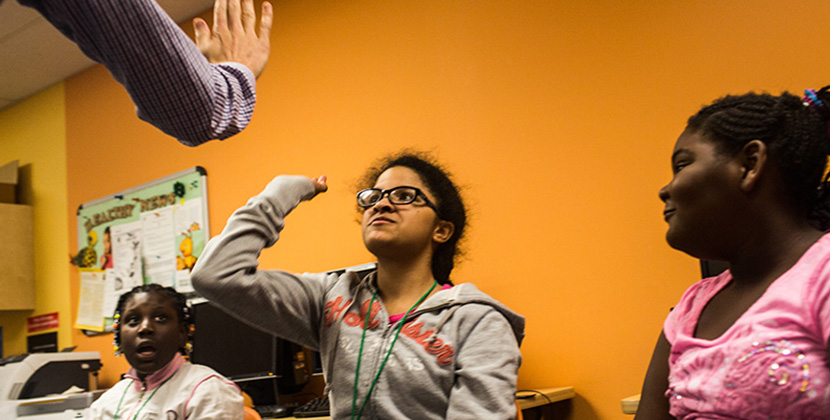 Let's talk about messaging
The Children's Center embodies many important and meaningful services. And how we talk about them matters. Our message map serves as a guide to what we do and why it's important. Use it when you craft communications to those inside and outside the agency.
Of course, a single communication does not have to incorporate every benefit on the map. Different parts of your message will resonate with different audiences and meet different communication needs.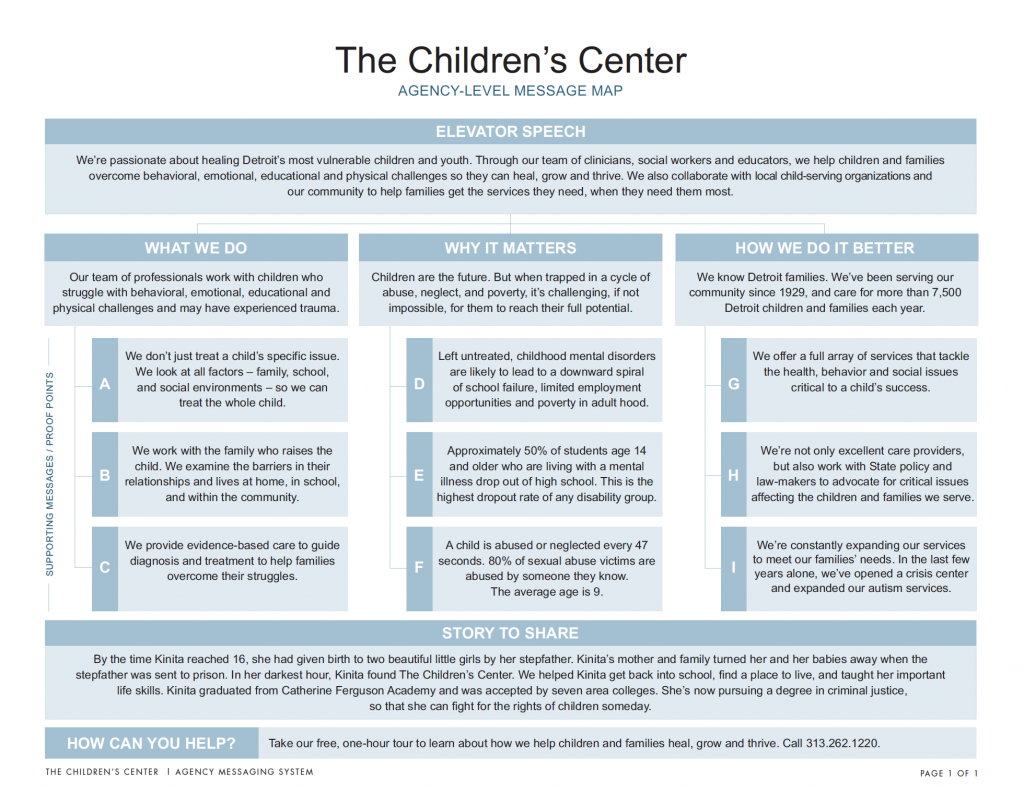 The elevator speech
Summarizes what we offer to those we serve.
Supporting messages or proof points
Provides additional supporting details around what we do, why it matters, and how we do it better.