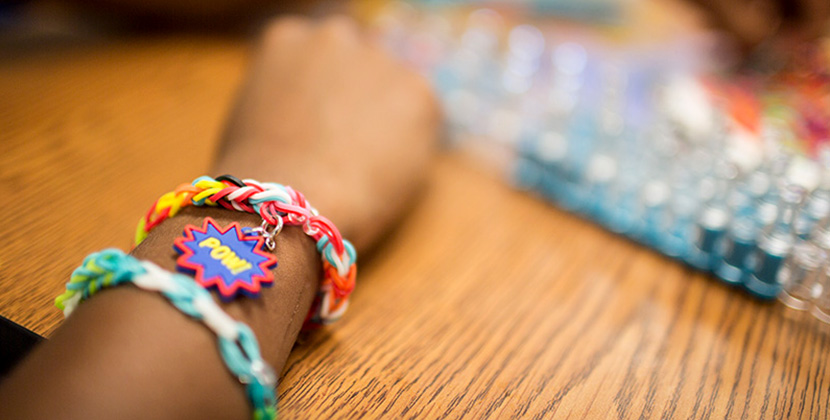 Facts and figures
The Children's Center story is so much more than facts and figures—it's the product of the unique way we see the world and how and where our children and families heal, grow, and thrive. As long as we keep that in mind, we can use relevant data to sharpen our message and strengthen our story. Here are a few, current statistical highlights.
At-a-glance
Our mission
To help children and families shape their own futures.
Our brand promise
To help children dream again.
The magnitude of need
More than 100,000 children in Greater Detroit are vulnerable to mental health disorders, abuse, neglect and poverty.
Consider the following:
1 in 5 children have a diagnosable mental disorder
Autism is the fastest growing diagnosis in the country: 1 in 68 children (5 times more common among boys; 1 in 42)
Every 28 seconds a child is placed in foster care
Every 18 minutes a child is abused or neglected
Less than 50% of greater Detroit's children arrive to kindergarten ready-to-learn
Quick facts
Annual Budget: Over $26 million
Children served: Nearly 7,500 annually
Ages served: Birth through 21
Staff: Over 300 therapists, case workers, psychiatrists, psychologists and support staff. Governed by a Board of Directors comprised of civic, community, and business leaders
Volunteers: More than 1,000 dedicated volunteers
Services: Evidence-based services supported by research-proven outcomes