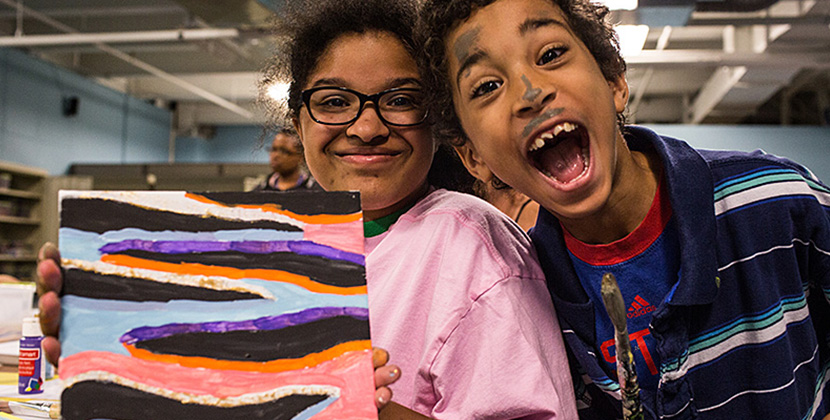 How we tell our story
Telling our story is as much about content as it is the tone and voice. Here, we define not just what we say, but how we say it, because every word matters.
Copy should feel like an easy conversation but not an unprofessional chat.
Our words should show our expertise but never convey a high-brow formality.
We are caring and kind, while staying away from cliches or overly friendly sayings.
We are positive and encouraging, heartened by the resilience of our children but not out of touch with their struggles.
We help our children dream again, empowering them to stand on their own while being cognizant of the difficulties they face.
We honor all of our children and families no matter their backgrounds or situations. We are open and understanding, not remote or removed.
Copy rules
Acronyms
TCC is the internal acronym for The Children's Center. We can speak internally about TCC using the abbreviation, but we should avoid using it in copy.
Apostrophe
Avoid sentence constructions that require an apostrophe at the end of our name. For example, do not write "The Children's Center's psychological services include individual therapy…" . Instead, write: "The psychological services at The Children's Center include individual therapy…"
Clients
We refer to those we serve as children or families, rarely do we use clients, and never, customers or patients.
Commas
We do not use serial commas.
Exclamation marks
These are acceptable, especially when promoting an exciting event or news, but use sparingly.
Email
Lowercase and no hyphen.
Headlines
Do not use periods in headlines, unless the headline consists of two sentences. In this case, use periods.
The Children's Center
Proper spelling of our name, avoid using acronym (TCC) in copy.
Website
Lowercase and one word – thechildrenscenter.com.