Therapeutic Foster Care Breakfast Break
May 2, 2018 @ 10:00 am

-

12:00 pm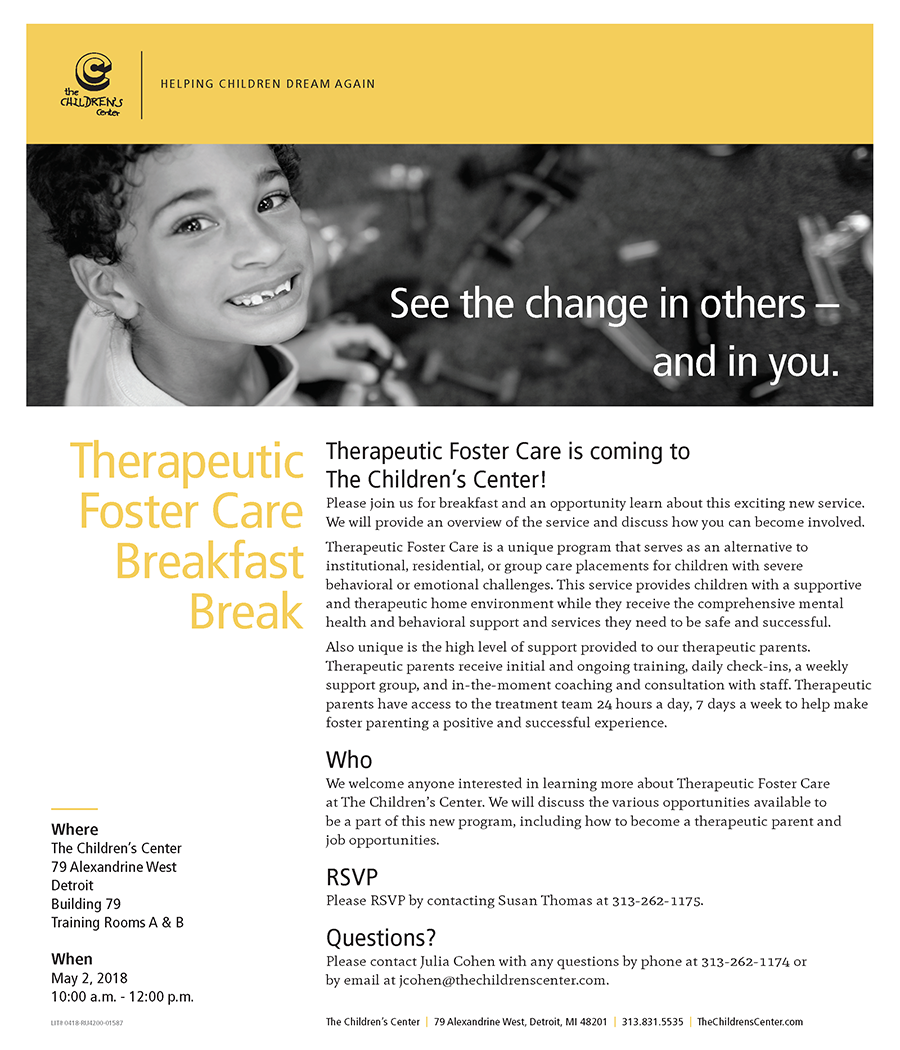 Therapeutic Foster Care is coming to The Children's Center!
Please join us for breakfast and an opportunity learn about this exciting new service. We will provide an overview of the service and discuss how you can become involved.
Therapeutic Foster Care is a unique program that serves as an alternative to institutional, residential, or group care placements for children with severe behavioral or emotional challenges. This service provides children with a supportive and therapeutic home environment while they receive the comprehensive mental health and behavioral support and services they need to be safe and successful.
Also unique is the high level of support provided to our therapeutic parents. Therapeutic parents receive initial and ongoing training, daily check-ins, a weekly support group, and in-the-moment coaching and consultation with staff. Therapeutic parents have access to the treatment team 24 hours a day, 7 days a week to help make foster parenting a positive and successful experience.
Who
We welcome anyone interested in learning more about Therapeutic Foster Care at The Children's Center. We will discuss the various opportunities available to be a part of this new program, including how to become a therapeutic parent and job opportunities.
RSVP
Please RSVP by contacting Susan Thomas at 313-262-1175.
Questions?
Please contact Julia Cohen with any questions by phone at 313-262-1174 or by email at jcohen@thechildrenscenter.com.