The Children's Center's Clinical Job Fair
January 24, 2018 @ 2:00 pm

-

8:00 pm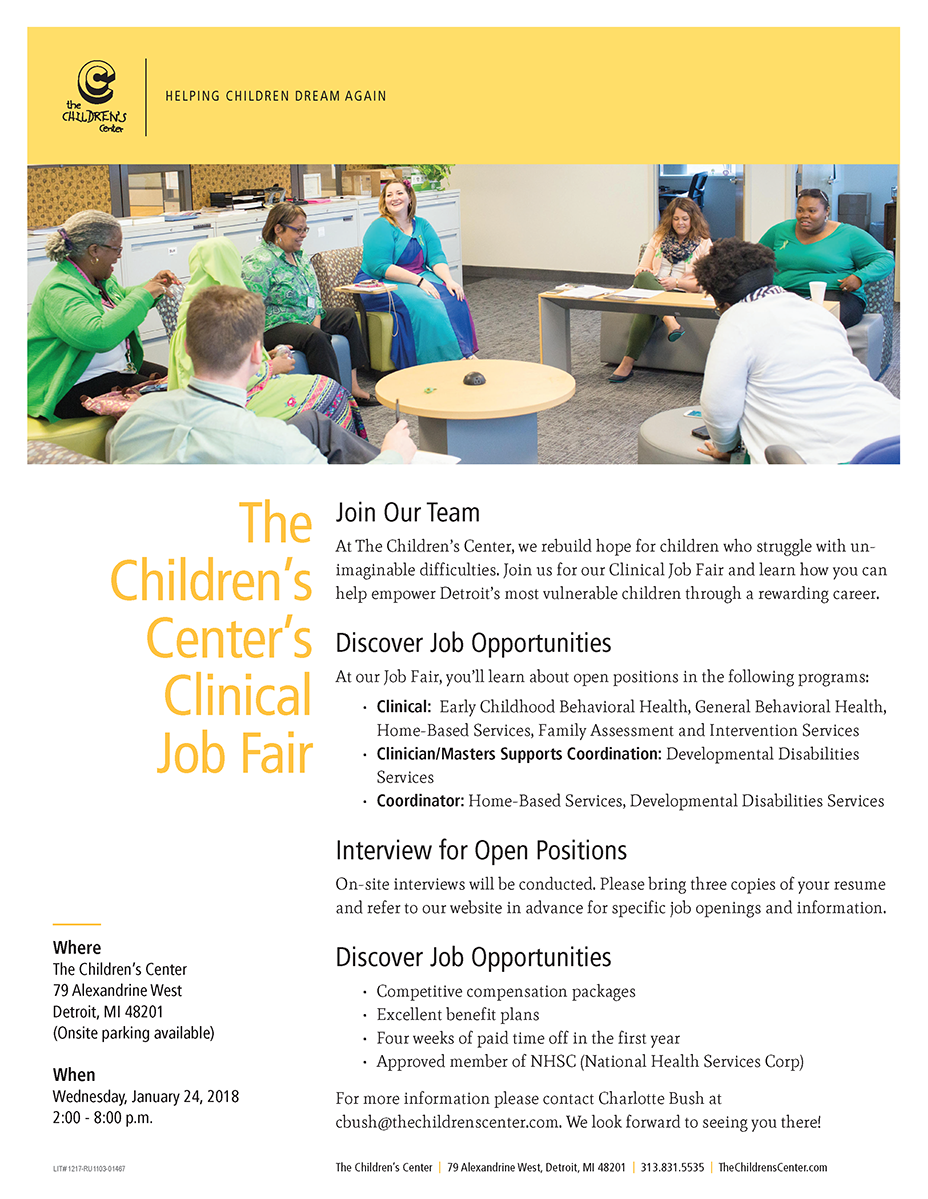 Join Our Team
At The Children's Center, we rebuild hope for children who struggle with unimaginable difficulties. Join us for our Clinical Job Fair and learn how you can help empower Detroit's most vulnerable children through a rewarding career.
Discover Job Opportunities
At our Job Fair, you'll learn about open positions in the following programs:
Clinical: Early Childhood Behavioral Health, General Behavioral Health, Home-Based Services, Family Assessment and Intervention Services
Clinician/Masters Supports Coordination: Developmental Disabilities Services
Coordinator: Home-Based Services, Developmental Disabilities Services
Interview for Open Positions
On-site interviews will be conducted. Please bring three copies of your resume and refer to our website in advance for specific job openings and information.
Discover Job Opportunities
Competitive compensation packages
Excellent benefit plans
Four weeks of paid time off in the first year
Approved member of NHSC (National Health Services Corp)
For more information please contact Charlotte Bush at cbush@thechildrenscenter.com.
We look forward to seeing you there!