10th Annual Wayne County Fatherhood Initiative Forum
June 23 @ 9:00 am

-

1:30 pm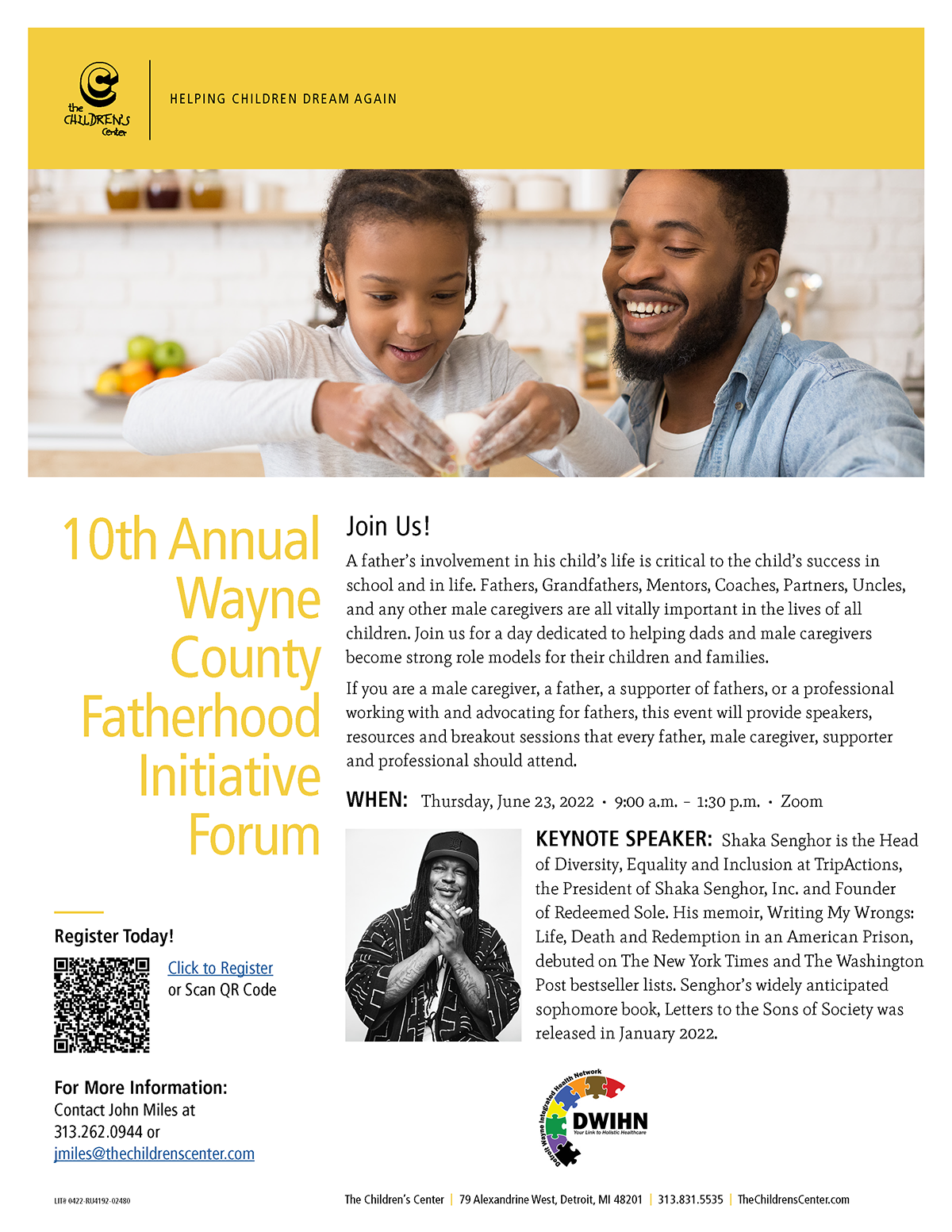 10th Annual Wayne County Fatherhood Initiative Forum
Join Us!
A father's involvement in his child's life is critical to the child's success in school and in life. Fathers, Grandfathers, Mentors, Coaches, Partners, Uncles, and any other male caregivers are all vitally important in the lives of all children. Join us for a day dedicated to helping dads and male caregivers become strong role models for their children and families.
If you are a male caregiver, a father, a supporter of fathers, or a professional working with and advocating for fathers, this event will provide speakers, resources and breakout sessions that every father, male caregiver, supporter and professional should attend.
THURSDAY, JUNE 23, 2022• 9:00 A.M. – 1:00 P.M. •  ZOOM
KEYNOTE SPEAKER
Shaka Senghor is the Head of Diversity, Equality and Inclusion at TripActions, the President of Shaka Senghor, Inc. and Founder of Redeemed Sole. His memoir, Writing My Wrongs: Life, Death and Redemption in an American Prison, debuted on The New York Times and The Washington Post bestseller lists. Senghor's widely anticipated sophomore book, Letters to the Sons of Society was released in January 2022.
FOR MORE INFORMATION: Contact John Miles at 313.262.0944 or jmiles@thechildrenscenter.com